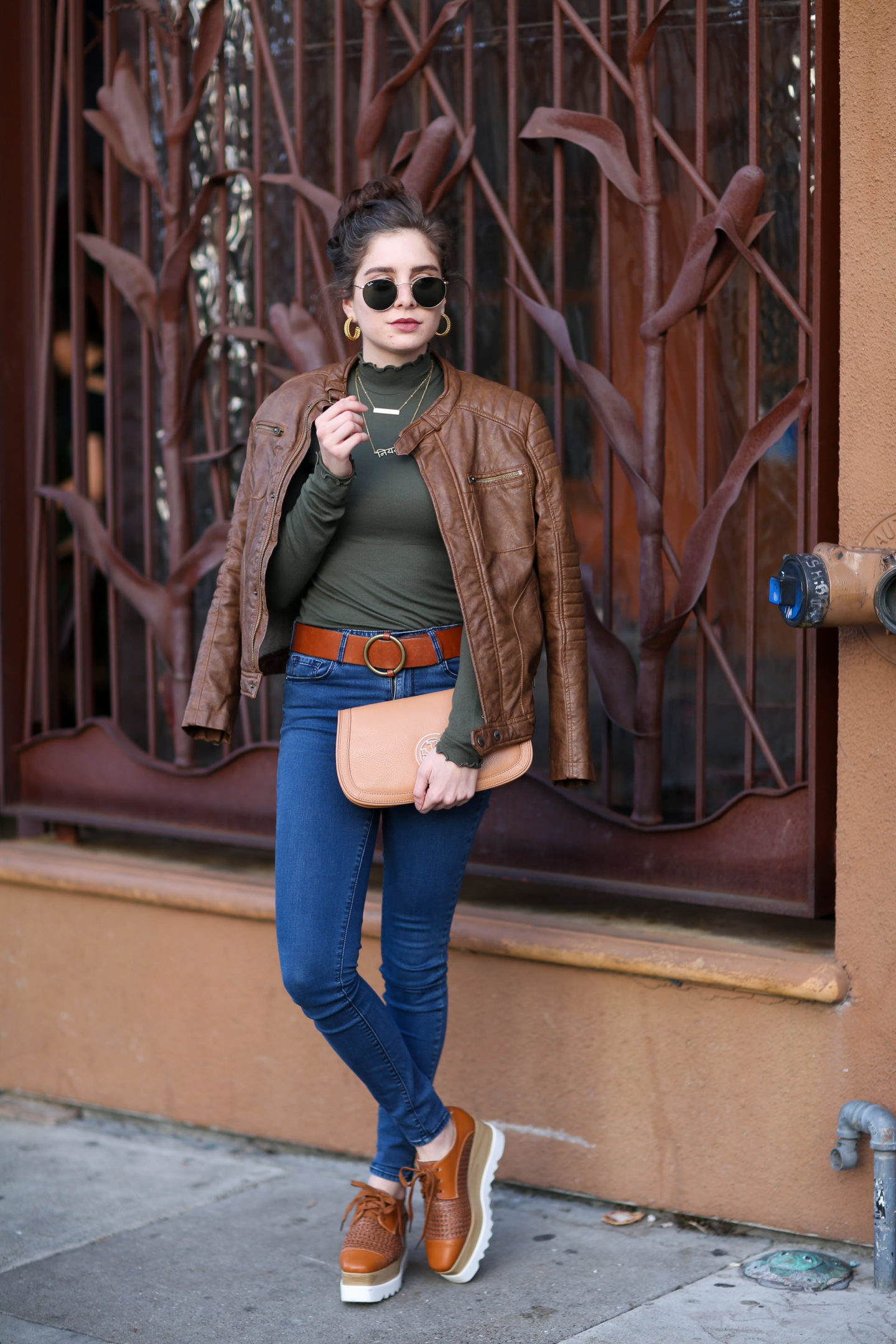 We are a week away from New York Fashion Week Spring 2018. * insert squealing G here * While this is my first time attending fashion week, the prep work is finally done for the trip. I thought I would share some helpful details for my upcoming trip. Maybe you're going to NYFW, or maybe you're planning to go in the future, or maybe you're just planning a trip to NYC. Keep reading.
NYFW SHOWS
I'm going to be honest and say I had absolutely no clue on how to get tickets to shows. And I still wouldn't if my blogger babe Emma of Emma's Edition hadn't helped me out. Her post – "How to Get Tickets to New York Fashion Week"  – was saved in my bookmark bar the last couple of months for me to read over and over. Head over to her article for a more detailed version of this section.
What I learned: As a planner, I wanted tickets ASAP. The reality is, everything happens in the last two weeks (really last week) before FW. I honestly wish I hadn't wasted my time sending PR companies emails 2-3 months ago.
Skip: Emailing PR companies and Fashion Houses directly. A lot of bloggers I talked to recommended going to Modem Online to find emails for companies to reach out to. I must have sent 100 emails and no one got back to me.
Apply & Download GPS Radar: Emma mentions this company in her post, and this is where I found my success. GPS Radar is a "private fashion community where brands, media and retailers are able to connect seamlessly to share noteworthy news, events and opportunities in a tailored dashboard environment." About 2 weeks before the shows, a bunch of events will pop up. There are some you can apply to (those will say "request invitation"). You'll be prompted to share why you want to attend. I included:
A sentence explaining where I am from, the name of my blog, and what I blog about (1 sentence)
Why I would like to attend the show (1 sentence)
Exposure I will provide – basic socials, blog post if relevant ( 1-2 sentences)
Determine how many shows you want to attend: I sent out quite a few invitations, but my ideal amount of industry events to attend was 4-5. That may vary depending on what you want your week to look like.
If you're not in the industry:You don't have to be in the industry to attend NYFW. There are some shows open to the public which you can read about here.
HOUSING
Where you stay is all based on how much you want to pay, where you want to be, and what type of experience you want to have.
Location: If you're whole purpose for heading to New York is Fashion Week, you'll want to stay in the Manhattan area. We're staying in Brooklyn because we wanted a more authentic Brooklynite experience. Before you decide where to stay, map how long it will take you to get to where you want to go from your lodging.
Book ASAP: This is not something you want to leave until the last minute. As soon as you book that flight, hop on housing. The closer you get to the date, the more expensive the options get, and the less options there are.
Budget Hotel: Want to stay in a hotel, but are on a budget? Try a The Pod Hotels. They're small but stylish.
Airbnb: I personally am a big fan of Airbnbs for having the "local" experience. Especially if you're planning to stay more than a couple of days, having a kitchen is always ideal.
ITINERARY
Again, your itinerary is really all about how you want to spend your time. If you're like me, and you're flying in from across the country, maybe you don't want your whole trip to be about attending shows. Not to self promote, but my post – 5 Tips for Planning Your Next Trip – sums up my general travel tips succinctly. I'll share a couple NYC specific ones:
Figure out what you want to see /do: I created a Google Doc to list out what my must see, must do, and must eats were. Once you figure all that out, you can figure out what each day will look like. That's where the next point comes in.
Create  a custom Google Maps: Add all your restaurants, events, and stops to a custom Google Map. This will help you with figuring out what locations are close to each other and how to maximize your time.
My itinerary: I wanted time to have 3-4 shoots, attend 4 shows, and spend sometime in most of the Burroughs. The trip is fashion-centric, but not fashion suffocation.
PACKING
Nothing causes me more anxiety that packing. But unfortunately, it's a necessary evil. You might see some bloggers attend NYFW with suitcases upon suitcases of clothing. While that might work for them, I managed to pack for a month-long trip to Europe in a carryon. A carry on for one week is totally do-able.
Pick the carry on: Major pros? You can ensure that your suitcase won't get lost, it makes taking public transportation easy, and you can get in and out of the airport more quickly.
Plan for each show: I spent the most time planning for which outfits I'd wear to the 4 shows. These are also the looks that I am planning to shoot with a photographer.
Focus on the accessories: When packing with a carry on, the best way to save room is to focus on the accessories. Think: brooches, earrings, necklaces, hats, scarves, shoes. With a few simple accessories, an outfit can go from drab to fab.
Pick things that you can mix & match: There are a couple of exceptions, but for the most part, everything in my suitcase I can mix and match.
BONUS: PHOTOGRAPHY/ BLOGGING
This bonus section is really more for influencers attending NYFW. If you're working with brands for NYFW, having a photographer is really important. Shout out to one of my favorite photogs and friends – Karya Schanilec Photography – who will be attending NYFW.
Plan 1 month in advance: Start reaching out to photographers about a month or so in advance. You can research on Instagram ( #NYCphotographer) or reach out to your local network to see if any photographers you know will be attending.
Get photos back ASAP: Most of the time, a photographer will take 1-2 weeks to return photos. Ensure that you can get a fast turnaround since you'll want to be posting to your social media throughout the week.
Photography: Michelle Ramey Photography