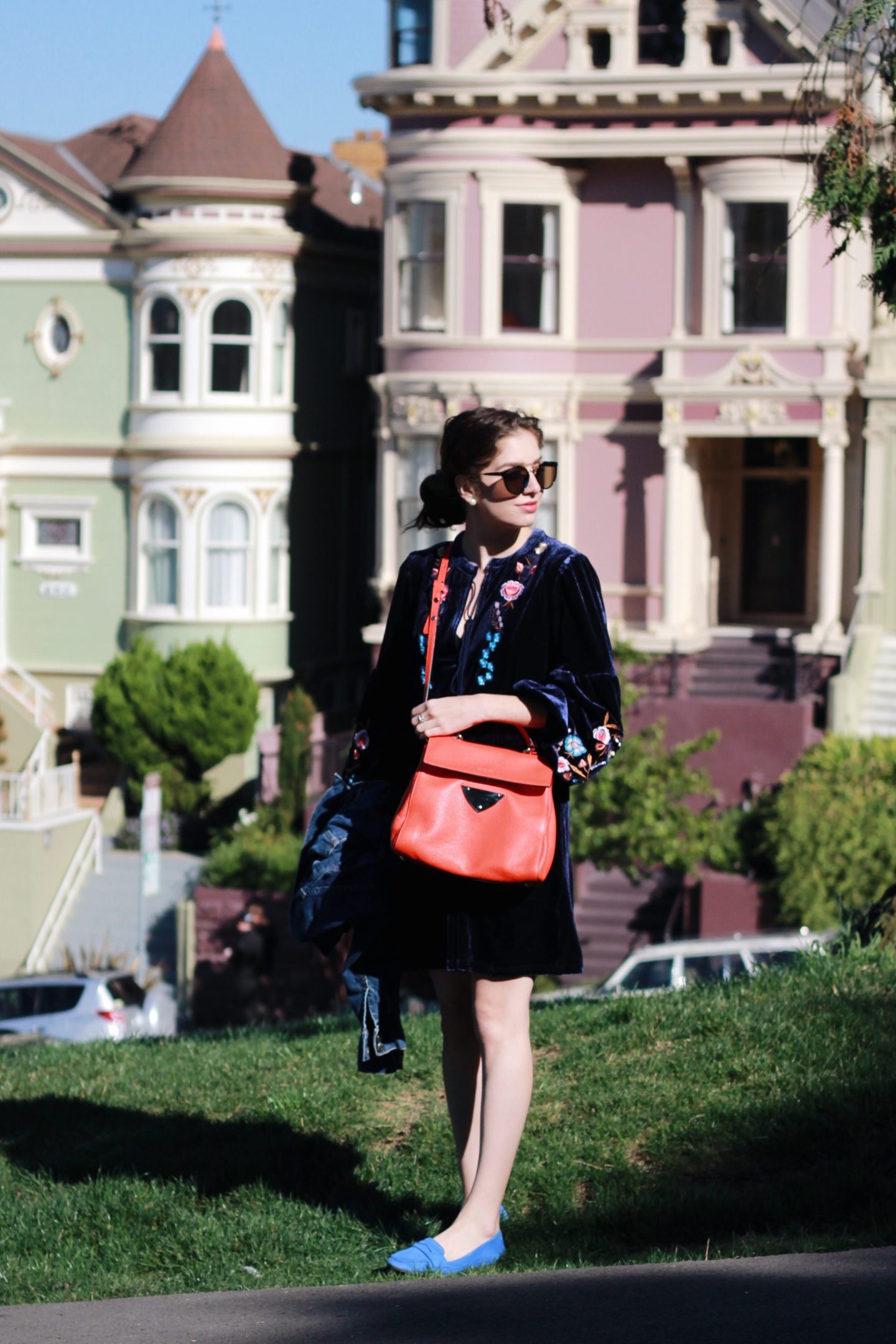 Recently, I took a quick little day trip to San Francisco because I seriously can't go a month without visiting something new! #Typical. But as I was planning, I realized that not only do I plan all my trips the same way, but I've become the D.P. (Designated Planner) for all the trips I go on with my friends and family. So today I'm sharing my top 5 tips for planning trips.
"Have the travel conversation" if you're traveling with others
I almost want to put this in caps because it's SO IMPORTANT. Everyone travels differently. There's the I-want-to-relax travelers, the plan-every-second travelers, and the go-with-the-flow travelers. Figure out which one you are and talk to your fellow travel buddy if you have one. I swear, nothing will cause conflict on a trip like having unclear expectations. Make the plan together, and make sure you're on the same page. Also – don't be afraid to split up. Even though you may be traveling with a group, don't let the pack mentality keep you from visiting things you want to see.
Create a Pinterest board & search " X Travel Guide" "Most Instagrammable Places X"
Each of my trips has a Pinterest board. You can check out my general travel board here, my Hawaii board here, and my San Francisco board here. This is where I pin travel guides, pose ideas, and really anything related to the location. Some of my favorite search terms?
XX Travel Guide
Most Instagrammable Spots in XX 
XX Fashion
Tips for travel XX 
Make a Google Maps
I absolutely love the personalized map feature on Google Maps. If you haven't heard of it, basically it's where you can save locations and well make your own map. This article shows you how to create one. Why do I love this feature? Not only does it allow you to aggregate all of the spots you want to visit, but you can group your sights by location. Since you can create multiple layers, I usually group sights by neighborhood or by type (restaurants, monuments, museums, etc.).
Use Instagram as your guide
No one gives Instagram enough credit. I once planned an entire weekend just. on. Instagram. Uses the "places" tab to search your destination or try some hashtags like the #X #XTravel #XBlogger (X being the city). I've discovered some off the beaten paths from just scrolling through photos.
Set a budget for how much you want to spend
Okay so maybeee I should have mentioned this first. It's important to set a budget as a guideline. The budget will help you with deciding which restaurants to visit, how you'll be getting around (Uber, Taxi, public transport), and where you'll be staying.
What are your travel planning tips?