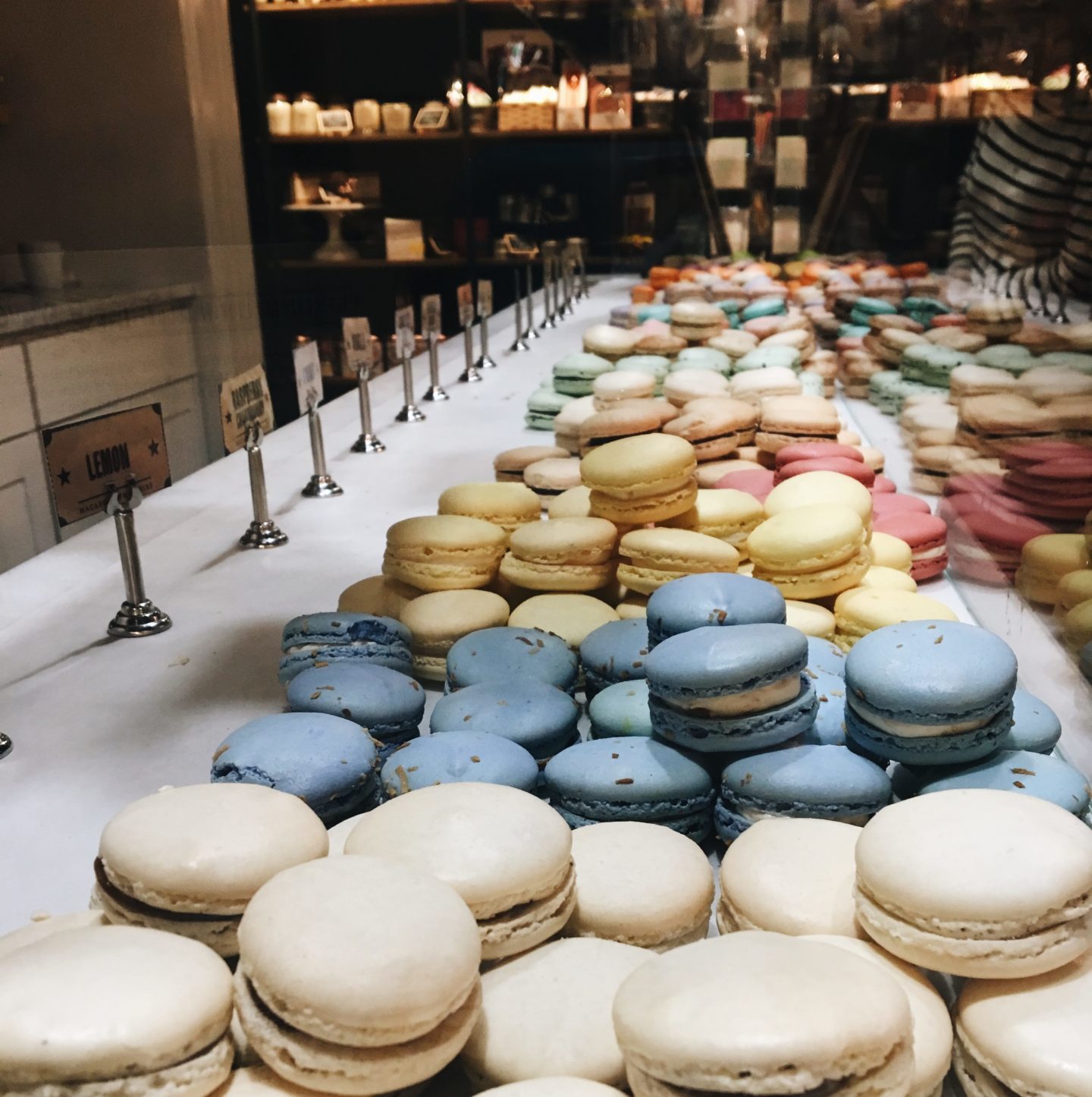 Nowadays they say "Instagram or it didn't happen." Maybe it's because we live in a world filled with gorgeous images. Since I moved to Seattle I've been on the hunt for the coolest Instagram spots. While some are more obvious than others (think: Pike Place), these spots are sure to have your followers jealous and your friends asking you "where is that?!" I also like to consider it a fun way to explore the city.
PINE & 11TH [ CAPITOL HILL ]
The building in Capitol Hill on Pine & 11th is every bright color aficionado's dream. It's a block of bright colors with different designs. You can see the wall in action in a few of my previous posts (find them here, here, and here ).
BAR MELUSINE [ CAPITOL HILL ]
I talked about Bar Melusine in my post on Lindsey Arnold for the Inspiring Girlboss Series – but Bar Mel is a Seattle blogger (and anyone that loves beautiful aesthetic) classic. Think: great lighting, great food, and great decor.
SEATTLE DOESN'T SETTLE MURAL [ HOTEL MAX ]
This mural is located in an alleyway next to Hotel Max. It's cool art, but disclaimer: you can't pose in front of it because it's so high up on the building. But definitely worth a visit if you're walking around downtown Seattle!
FRANKIE & JO'S [ CAPITOL HILL ]
Frankie & Jo's is a "all plant-based ice cream" shop in Capitol Hill. Get ready for some wild flavors like Beet Strawberry Rose. Their palm tree wallpaper is a great backdrop for your ice cream & you.
PIKE PLACE MARKET [ DOWNTOWN SEATTLE ]
While adding Pike Place to this list seems eye roll worthy, it's a Seattle classic with some gorgeous IG-worthy items – the sign, the gum, wall, and the flowers.
SEATTLE CENTRAL PUBLIC LIBRARY [ DOWNTOWN SEATTLE ]
There's a reason that this library has made the list of most beautiful libraries in America. It's a museum meets library and absolutely gorgeous. Be sure to check out the highest view point and the library shop.
GEORGETOWN TRAILER MALL [ GEORGETOWN ]
The trailer mall is hidden in plain sight in Georgetown. It gives off some major vintage vibes and has some unique finds. It's also the perfect backdrop for a photoshoot.
CHIHULY GARDENS & GLASS [ DOWNTOWN SEATTLE ]
The Chihuly Gardens are another of those Space Needle-eque stops (I mean you can even see the Space Needle through the window), but the Glasshouse is mesmerizing and must visit.
PRESERVE & GATHER [ GREENWOOD ]
I am a sucker for beautiful walls. If I see one I know I need a picture in front of it. Preserve & Gather in Greenwood is reminiscent of the 60s when that tiffany in blue and gold was a seriously fabulous color combination. T god it's back because I've always been a lover of Breakfast at Tiffany's. This wall is just perfect for some lifestyle coffee pics.
UNIVERSITY OF WASHINGTON [ UNIVERSITY DISTRICT ]
Try to visit the University of Washington in the spring while the cherry blossoms are blooming – it's absolutely breathtaking. People flock to see them, so if you're wanting to get some great shots, visit early in the morning. Even if it's not spring, it's still worth walking around to take in the gorgeous architecture. The Suzzallo library looks like a scene out of Harry Potter and is also a must-visit.
SKAGIT VALLEY TULIP FIELDS [ MT. VERNON ]
This is another seasonal one. But the Skagit Valley Tulip Fields/Festival isn't only the perfect backdrop for a shoot, but just the perfect day trip destination for spring. It'll make you want to get lost in the fields for hours.
LADY YUM [ 6TH AVE DOWNTOWN SEATTLE ] 
Lady Yum, located near (on?) the Amazon campus downtown Seattle is something out of Alice in Wonderland or something equally fanciful. Between the uniquely beautiful decor and amazing treats, this is great spot to come for macaroons & champagne. Suggestion – lighting isn't the best at night, so try to visit during the day for the best photos.
I will most likely be adding to this list as time passes. In the meantime, what do you think should be added to the list?