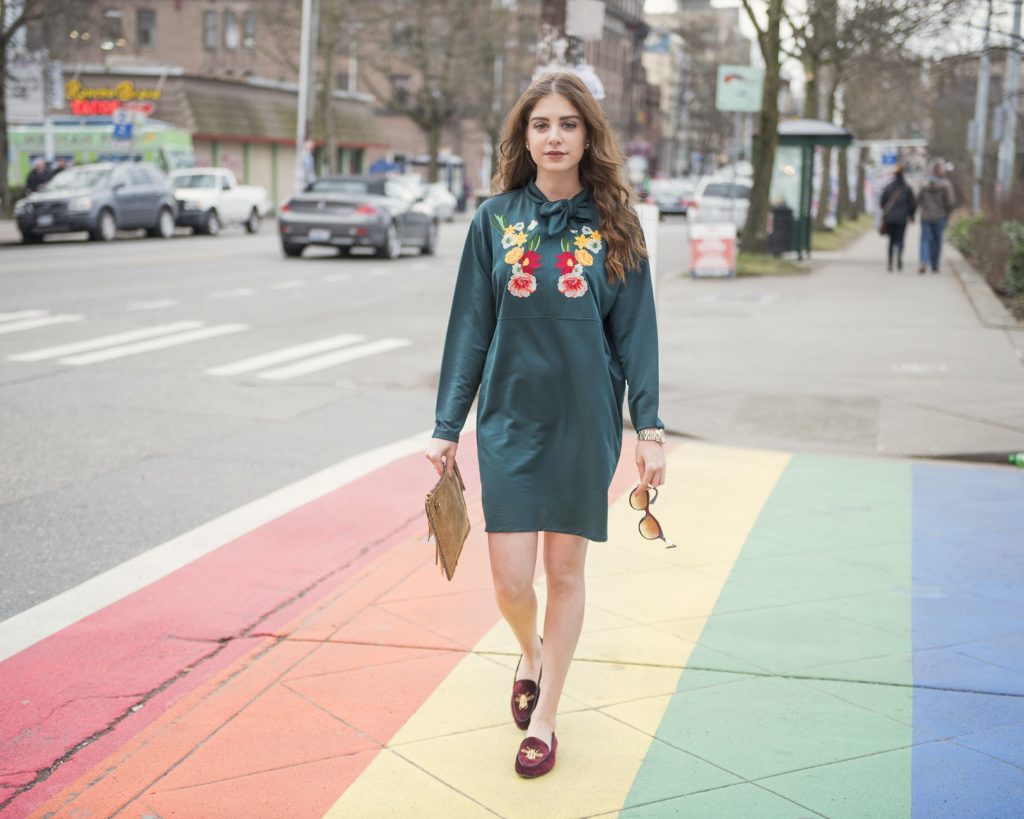 For the last two weeks in Seattle the sun has been shining and even though it's been in the 50s and still sweater weather, I've just been so excited to brighten things up. One of my goals for 2017 is to bring more color to the blog, which is why for this week's shoot Karya (of Karya Schanilec Photography) and I met in Capitol Hill for some bright backgrounds.
The theme turned into something that felt very much an homage to the '70s.
I went to Zara last week to check out the sale which by the way was AMAZING and picked up some pieces for my upcoming summer trip to Europe. It's never too early to start planning am I right? I fell in love with the embroidered dress because it's nothing like anything I have in my closet. It's versatile and can carry me from winter (with tights and boots) to summer (with a pair of sandals).
Even though the dress was the center of attention, I always like to put some thought into the other details – aka the accessories. The gradient sunglasses fell within the '70s theme, and the fringe clutch made it a little more modern. The loafers also caught my eye – I love the maroon velvet with the bee embroidery. I just want to wear them all the time! 
| Velvet shoes (similar, may still have them in store!) | Embroidered dress (similar, may still have in store) | Glasses (similar) | Bag |
Also, you may have seen my last post with JORD Wood Watches, but I have a GIVEAWAY that ends on February 12th for a $100 e-gift card to their store. Enter here!