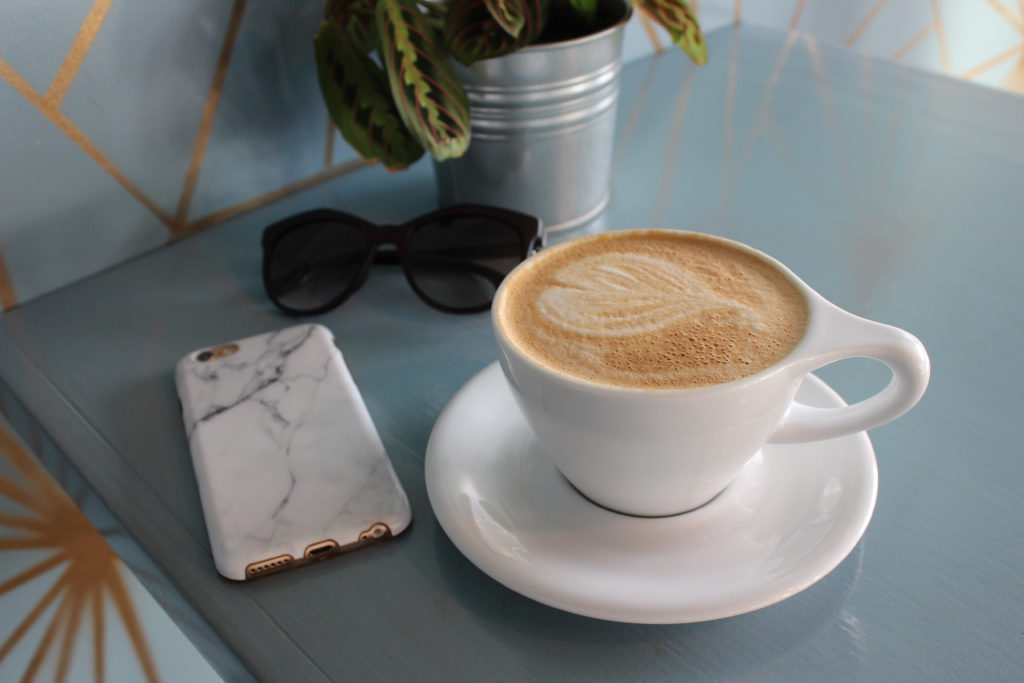 I've been applying to things for as long as I can remember (or at least as far back as middle school when I interviewed to be on the yearbook staff). Over the years, between clubs and internships, I've gotten extremely comfortable being interviewed. And to be totally honest, after having conducted quite a few interviews, asking the questions is so. Much. Harder. But that's a story for another time. I've finally come up with the perfect recipe that I've imparted to many a friend that's asked for career/interview advice.
1 ) Conduct Informational Interviews
While each team in a company may have a different interview process, there are some elements that are pretty uniform across the board (i.e. situational questions). As soon as I found out I was getting an interview I reached out to everyone I knew at the company to conduct informational interviews. (You can read more about informational interviews in Emma's Edition post). It's great to learn about what they do, but most importantly what their interview process was like and what recommendations they might have.
If you don't know anyone, LinkedIn has this AMAZING feature that you can check out your university's alumni and search based on the company. I reached out to quite a few alumni, and while not everyone responded, quite a few were excited to chat with me for 15-30 minutes.
2 ) Research
This one is pretty #obvious. For example, if you're applying to Microsoft, it's not enough to know that they make Powerpoint and Excel. Research the history, the products/services, what's happening with them in the news, and most importantly, what they may be doing in the future.
All that research will help you come up with well thought out questions to ask at the end. There is NOTHING worse than asking an interviewer a generic question like "what's the culture like?" or "What is a day in this job like?" Those are major SNOOZE and generic. My favorite questions are those tied into what the company is doing in the news. For example, something along the lines of "How did this recent acquisition effect your workflow?" shows deeper thinking and variety.Your final question is the last impression you leave as you walk out the door.
3 )Prepare a portfolio
This step is so easy and most people don't think of it. And it's something that I think gives a great first impression and starts the conversation off on a good foot. I head to Target/Walmart/Walgreens and buy colored folders (usually in red, blue, or black). I buy enough for each interviewer and include an extra in case. In the folder I put my resume, note paper, business card, and any other relevant information. At the beginning of the interview I present one to each interviewer. It's a nice little touch that shows you've come prepared.
4 ) Memorize your resume & the job description
There's this exercise I always do that I think is SO helpful when it comes to interview prep. I print out my resume as well as the job description. I annotate my resume to connect my experiences to the job description. It will allow you to connect how your past work experience connects to the job you're being interviewed for. This exercise is also great because it allows you to spend quite a bit of time reviewing your resume. So often we create these documents and forget about the details (which of course the interviewer will ask you about).
5 ) Ask yourself the tough questions
The day before the interview I sit down with a friend (or by myself if a friend isn't available) and think through what questions they could ask me are. These are typically made up of questions I've researched and questions I've come up with based on the resume and job description. I OUT LOUD (that's important) respond to them. I can't tell you how many of my "questions" were actually asked at the interview. No, the interview wasn't easy. And no, I'm not a fortune teller. But I did put myself in their shoes.
6 ) Be transparent about your knowledge or lack there of
I think there's this belief amongst interviewees that interviewers can't tell when we're BSing. I'd like to think that's false. People typically like to work with people they can trust, which = transparency. I've definitely been in situations where I've been asked a question that I have no idea how to answer. I've definitely been in situations where I've been asked a question that I have no idea how to answer. I have a policy that I straight up say that unfortunately, I don't know the answer, but if required for the position I would be more than happy to learn anything I needed to know.
That tells them that 1)you're serious about the role 2) you're transparent and 3) you have a plan for making things work. Gracefully saying you don't know is a skill that I think is so important.
What are your tips for those on the job hunt?