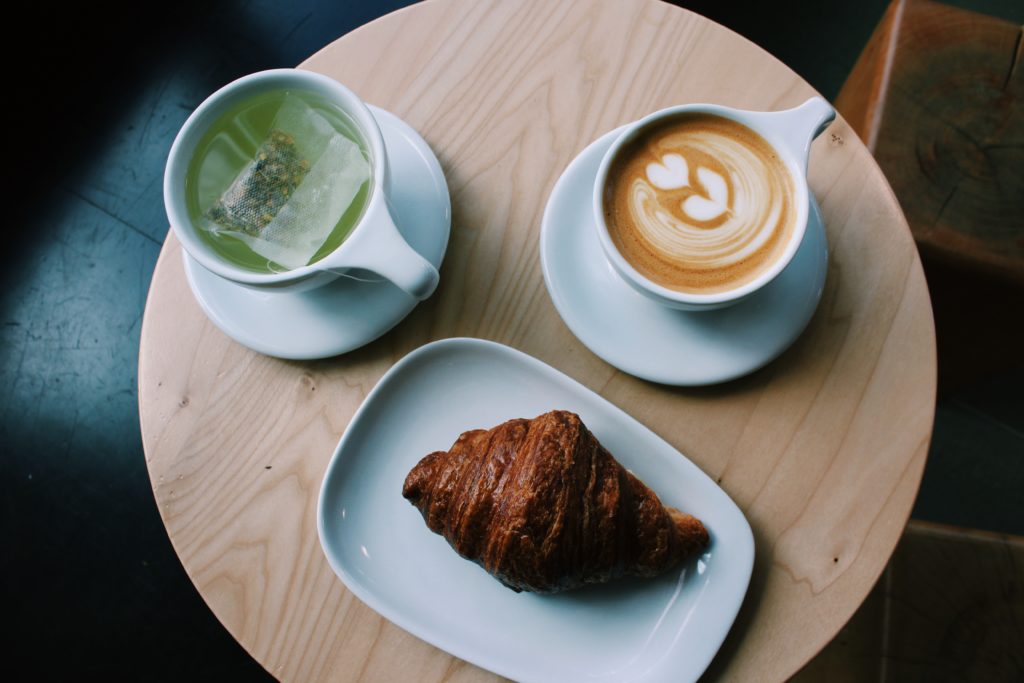 Happy Monday! Here at P&P things have taken a major turn for the "Wanderlust." The next few posts on el blog are travel related… Hope you don't mind!
Did you know? Olympia is the capitol of Washington. TBH, I didn't know that before moving here. I discovered Olympia in blogger mom Portia's post (you can find here), and it sparked the desire to add it to my "Seattle Bucket List." I recently went with my friend Karya (blogger/photographer extraordinaire) on a sunny Sunday to explore the city.
1ST STOP: OLYMPIA COFFEE ROASTING COMPANY
It's a good way to start your morning in Olympia. After an hour and a half drive, I really needed some caffeine. Before going to the Olympia Coffee Roasting Company, I was told that it was "better than Stumptown" which left me with very high expectations since to me Stumptown is probably one of the best coffees I've ever had. I wouldn't say it was as good as Stumptown, but definitely up there! I loved that it was so minimalistic in the coffee shop with pops of colors on the cups.
2ND STOP: DOWNTOWN OLYMPIA FT. COLORFUL WALLS
I think every girl on Instagram is a colorful wall junkie (or at least I am) and Olympia has SO MANY colorful walls that I wish I had brought multiple outfits with us. We walked around downtown and checked out all the different murals and art to see. It's also an opportunity to pop in and out of the different shops. Because it was early on a Sunday, nothing was open, but there were some cool looking vintage and antique shops!
3RD STOP: OLYMPIA FARMERS' MARKET
The Olympia Farmers' Market is the second largest in the state after Pike's Place. Their hours are Thursday – Sunday 10 AM -3PM. This is the perfect place to pick up some fresh veggies, and have lunch IF you have cash. Maybe I should go back and highlight that and make it red. Most places at the market didn't take cash which meant that the burrito stand I oh so wanted to try wasn't an option.
You might be thinking: "G, it's a farmer's market. Who doesn't bring cash?" Well, nowadays most of the stalls have little cubes. At least in Seattle. I had some serious 'City Mouse' feelings in the moment that I realized I didn't have my ATM card or even a penny. So PSA: BRING CASH.
We did end up having some fabulous ramen at Kizuki Ramen & Izakaya which was a good backup to the farmers market.
4th STOP: CAPITOL BUILDING
Tours of the Capitol are available weekdays between the hours of 10:00 a.m. and 3:00 p.m. and between 11:00 a.m. and 3:00 p.m. on weekends. I can't comment on the tour as we didn't have time to take it – the goal was to be back in Seattle by 4PM so it didn't work out – but it does look beautiful, especially in the spring!


| ROMWE jean skirt c/o | Zara leather jacket (old, similar) | Zaful choker (old, similar) | Vintage black belt (similar) |