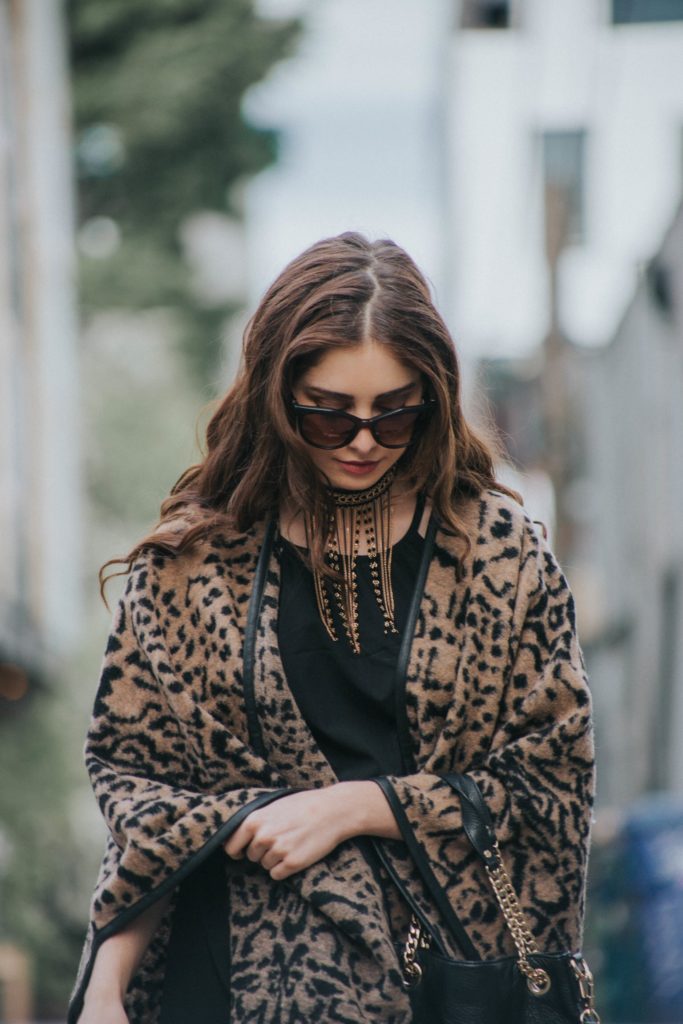 Most people wake up in the morning, look through their closet and decide that "they have nothing to wear" before scrambling to assemble something that they may or may not feel good about. (That's literally always me). One of the biggest compliments I get from people I know is that "I'm so fashionable." Somehow I've become the go-to guru when it comes to attire for job interviews, date nights, and packing for trips. And while I appreciate the amount of trust people are giving me with their wardrobe, the reality is I don't think I'm fashionable. 
It's pretty ironic since 40-50% of this blog is devoted to fashion. I like to think that at the very least I'm a fashion judge, and can tell you whether something looks good or bad and how you can make it better with a few little tweaks. In fact, I prefer shopping for other people more than myself. You can ask my best friend, something about shopping makes me turn into this wilted flower if it's for myself.
So why am I sharing this? I'm sharing this because while I look put together and occasionally effortless on my social media, those looks come from an entire process of basically dumping my closet on my bed, sending multiple texts to my friends being like "okay option 1, option 2…" and eventually deciding that I think I match (even though I'm not typically sure).
Lately I've been struggling to put together looks for shoots, and have felt completely uninspired when trying to dress to go to the office. I wanted to share this because I think we (me included) tend to put fashion bloggers on a pedestal and think "wow, I wish I was that effortless and chic. I wish I could dress like that." After talking to so many other bloggers, the general consensus is that there is a lot behind the scenes. Nothing is as easy as we might guess. Which #duh (I should have known that instead of feeling bad for myself LOL). Even the athleisure looks that appear to be the most effortless of them all sometimes take more time to pull off. (I mean it's so easy to err to the side of straight out of bed more than casual glam).
Now that I'm slowly crawling out of my fashion slump, I wanted to share some of my tips for style-spiration (whether you feel fashionable or not).
1 ) Get Pin-spired.
Whenever a new addition comes to my closet, for example the gorgeous Vice Privé choker I'm wearing, I go straight to Pinterest to get some styling inspiration. Did you know you can type a statement straight into the Pinterest search bar and it'll show you looks? For example: I searched "Statement Choker Outfit" and got some great ideas for my look. You can check out my Pinterest here.
2) 'Save' your Instagram favorites
When Instagram came out with a "save" option my life was #made. And then when they started allowing you to make "collections" life got even BETTER. I primarily use the save button for places I want to visit when I travel to new cities, but I do have a fashion collection for when I just love bloggers' styling and want to remember the look. It's also great for saving pose ideas.
3) Plan outfits a few days before to let things "stick"
When I know I have an upcoming shoot or blogger event, I plan my looks at least a week in advance. I do this not only because I'm that Type A person that will stress if I leave it until the last moment, but having a general plan allows me to tweak the look based on what inspires me throughout the week.
4) Have a "person"
There are a few friends who's fashion opinion I trust 150%. And they know that when it's time for picking clothing, I'll be sending them multiple options to choose from. Find those people, and I promise it will boost your confidence in your look! (They will also let you know if you look absolutely fabulous or totally ridiculous).
5) Remove your style label
Even though I would describe my style as classic edgy (a mix between classic/traditional looks and nouveau trends), I try not to give myself a label. When you box yourself into a single style type, it keeps you from exploring. What I'm wearing in this look is pretty different from my usual style. It's definitely edgier than I'm used to. But working to remove my style label keeps me out of the style funk.


| Vice Prive Choker c/o | Trendy Quest Romper c/o | BCBG Cheetah Print Shall (old, similar) | Forever21 belt (old, similar) | Zaful Mules (old, similar) | Fendi Sunglasses (old, similar) |
All photography by Jenna Lynn Photography.
What are your styling tips?