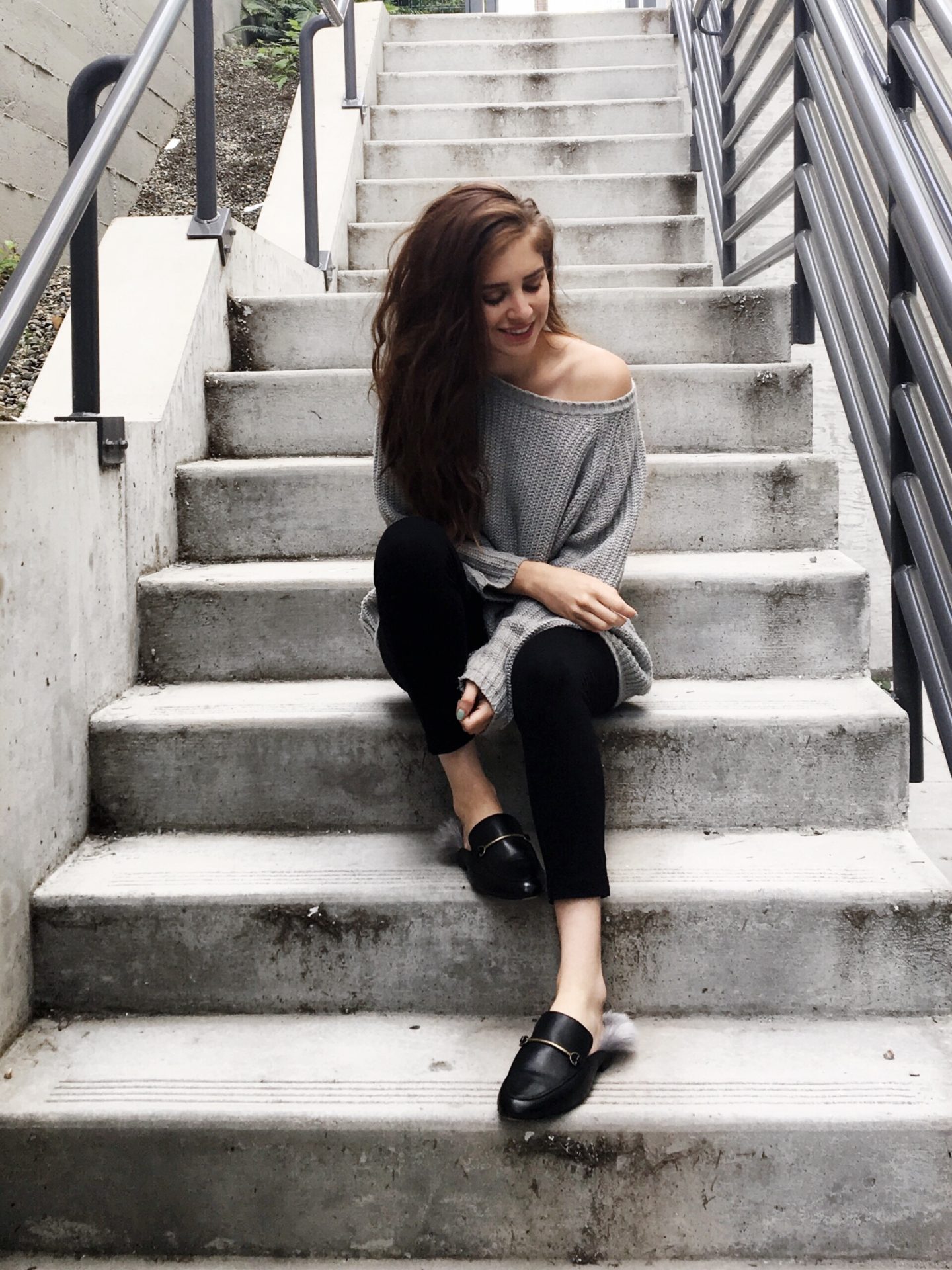 A few months ago I shared one of my most popular blog posts of the year – Blogging 101: How to Know if a Brand Collaboration is Right For You. Interestingly enough, I had quite a few brands I had worked with in the past reach out to me to ask me about my experience and how they could have improved. That sparked the idea that I should do a post for them. For the brands working with bloggers. (Or the brands looking to work with bloggers) When you're a small business owner or a brand new to working with influencers, it can seem like a confusing and daunting task. Which is why today I'm sharing the post "How to Work with Influencers: 5 Tips for brands working with bloggers."
As a blogger that values authenticity and relationship-building, I also wanted to share my tips for working with bloggers because I am tired of seeing brands being tricked by bought followers, false engagement, and horrible experiences.
Tips for working with bloggers
Find bloggers on Instagram & Google
Step 1 is finding bloggers and influencers. The best place to start is Instagram as the search-ability is super easy. If you're looking to find customers in a specific city some of my favorite tags are #Seattleblogger #SeattleStyle #Seattlefashion (for example). If you're not looking to be specific to one city, another recommendation is to target cities with large numbers of influencers – think: San Francisco, Los Angeles, New York City.
You can also go with the old-fashioned Google Search. For example – Seattle Style Blogger or Seattle Fitness Blogger. This is a actually a great thing to search even if you've already found a few possible options on Instagram. Why? Because it'll show you who knows the SEO game and who is rocking the blogger (not influencer) scene. This is especially important if you want a blog post with your product.
Make sure your brand values and target market align
Now that you have your list of bloggers (I recommend creating an excel document with their name, blog type, and social handles to track who you've reached out to, who you plan to reach out to, etc. ) it's time to ask yourself if your brand values and target market align. You can figure out that information in the following ways –
Visit their "About Me" Section. (You can visit mine here). This will tell you what the blogger and their audience is about. A good about page will tell you about their mission, vision, goals, and target audience.
Scroll through their Instagram feed. This is a big one. Here you should be checking out what their wearing (if you're a clothing brand), what they're eating (if you're a health company), or what activities they engage in (if you're a fitness brand) to give you a few examples. If you're a vegan health foods company, you probably shouldn't be reaching out to someone that posted a big juicy burger. Ya feel?
Photo quality & editing style. This is another big one that people often forget. One of the purposes of working with bloggers is having content you can use on your social media platforms. If your brand's Instagram feed style is colorful and bright, you might not want to go with the blogger who's style is to be muted black and grays. Quality is also important. If you're looking for photos you can post on your website, blurry iphone photos (no matter how big their following is) won't cut it!
Do some in-depth research on their "following."
Do not just look at their Instagram following and say "oh 20k we're good to go." Putting that in red because 1) you don't want to get ripped off and 2) there's such a thing as buying followers and 3) there are bloggers with authentic engagement that are much better options. 
Engagement. If you don't know what engagement entails or how to calculate it, this article provides good definitions and formulas for figuring that out. I suggest picking a few of a blogger's posts to test that out. Once you've figured out what their engagement is, you need to figure out if it's good or not. I really love the article "Here's Why You Should Never Buy Instagram Likes" which has a great explanation on engagement rates:
"Instagram accounts with less than 1,000 followers tend to have an average 8% engagement rate, while those with 1,000-10,000 followers tend to have a 4% engagement rate. Those in the 10,000-100,000 range tend to have a 2.4% engagement rate, while those with over 1 million followers tend to see a 1.7% engagement rate. These numbers can be helpful in benchmarking who buys Instagram likes, and who's the real deal."

Note: Unusually high numbers of likes are also concerning. For example, if a user has 2,000 followers, gets 600 likes per post, and only has 10 comments, something is a little off. They're probably buying likes.
Find out if they're buying followers. Socialblade.com is literally THE BEST for finding out out whether a person's followers are authentic. (Disclaimer: it isn't 100% accurate but gives you a good idea of what's happening with the account). Below is a real Instagram user's social blade page that shows their follower and following changes daily. Notice anything concerning? Yes, 12,000 follower increase in ONE day. 
Set clear expectations
One time a brand and I had agreed on terms. When the product arrived, they started making demands for more. AKA breaking the agreement. I've also heard the opposite problem. A blogger promises a brand certain terms, and when the product arrives and the blogger bails. The best thing for everyone is to set clear expectations.
When will the blog/social media post be shared?
What images or information are they sharing? (How many Instagram, Facebook, etc. posts?)
How do you, the brand plan to use the content?
How many images are you requesting? Do you have image editing rights?
What is the compensation plan?
Plan to compensate
If you're a new business I get it, you may not have the $$$ to pay a blogger. It's okay to admit to that. It's always worth asking if you can negotiate something that makes both parties happy. You never get what you don't ask for, right? BUT, the biggest problem I've seen is brands assuming that their $30 t-shirt is work a blog post, 2 Instagram posts, and more. When pitching compensation or lack there of, please consider the following:
Cost of photography
Potential cost of hair and makeup
Time spent on putting together content (writing, etc.)
There's more that I could add to this, but you get the gist. Blogging is expensive, blogging is a business, and please be sure to treat it all accordingly.
On the opposite side, it's hard to know what an Instagram post or blog post is worth. Overtime, you'll figure out what industry standard rates are for certain followings. This article is a good place to start if you're lost.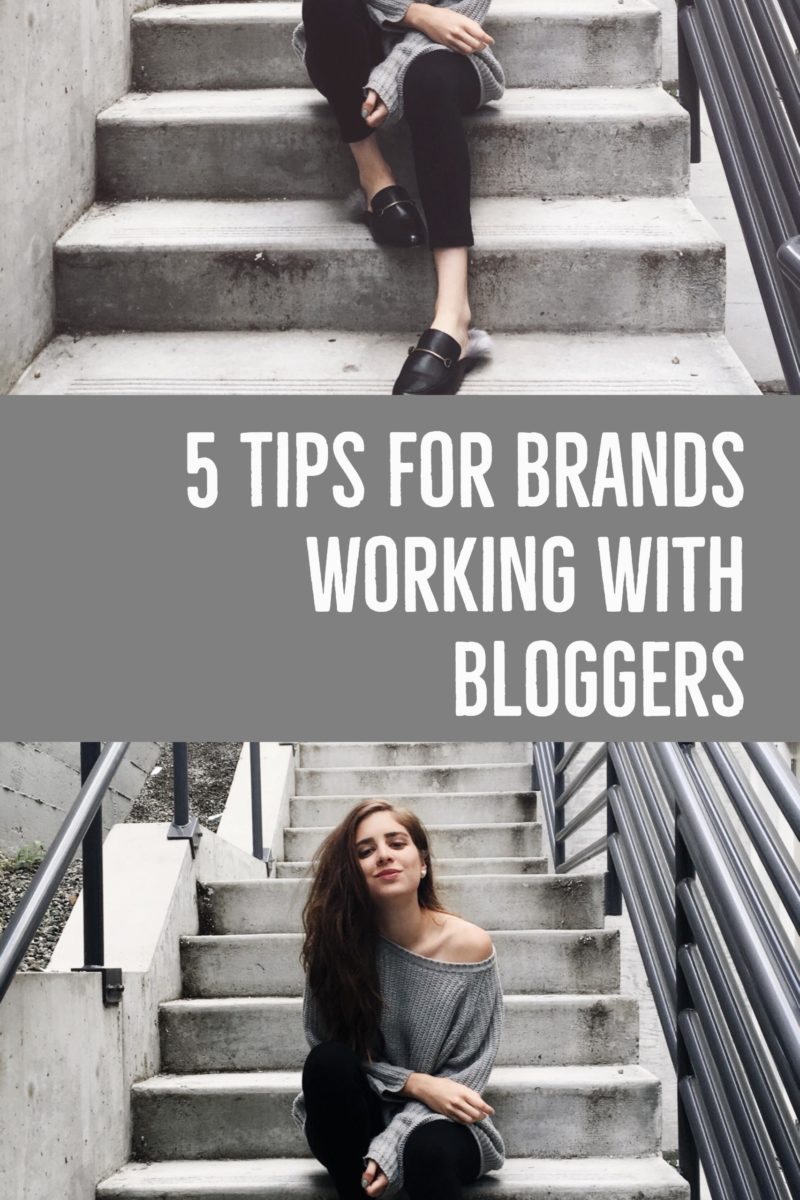 What have your experiences been like working with bloggers? Bloggers reading, what tips do you have for brands?