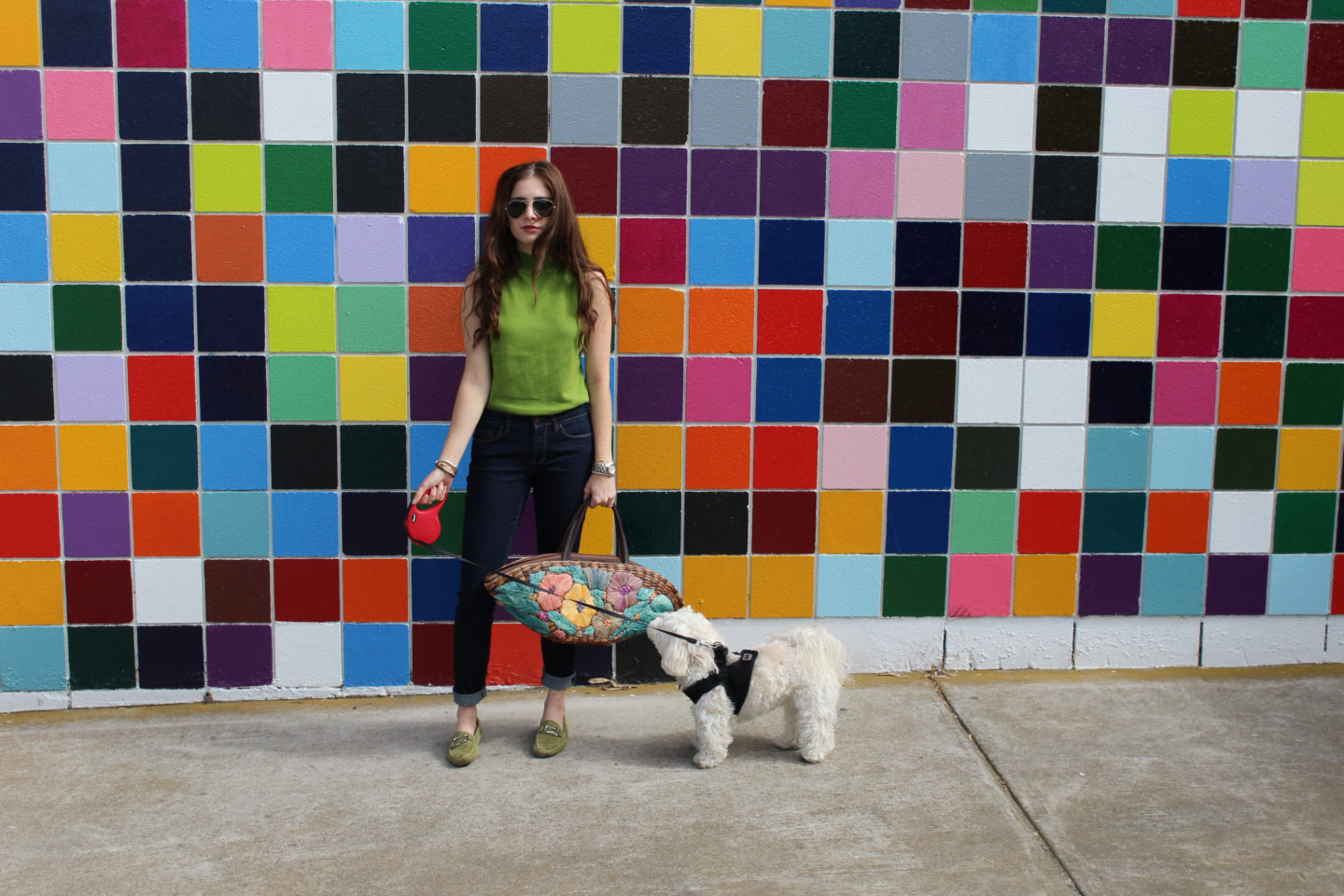 This is Part 2, in my San Diego Guide Series  – where I'm talking about some of the most 'gram worthy spots. In Part 1, you can find a list of my favorite coffee shops here. On this list you'll find a few classics (think : La Jolla Cove) and a few places off the beaten path.
PIGMENT [ NORTH PARK ]

Pigment isn't only extremely Instagrammable – from the mountain of succulents, to the ombre pink wall outside, to the egg chairs – there's a lot to photograph. Not to mention they have the cutest shop, which is a great spot to bring your friends a little San Diego souvenir.
WHAT'S YOUR FAVORITE COLOR? MURAL [ 7596 EADS AVE, LA JOLLA ]
Make this quick stop if you're planning to head to La Jolla Cove. Fingers crossed no one is parked in front of the wall – since technically it is in a parking lot.
SALK INSTITUTE [ LA JOLLA ]
If you're into white backdrops, ocean views, and minimalism, this spot near UCSD is a must visit. There's something eerily beautiful about everything being off-white and smooth.
BEFORE I DIE WALL [ Corner of University Ave & Richmond St. ]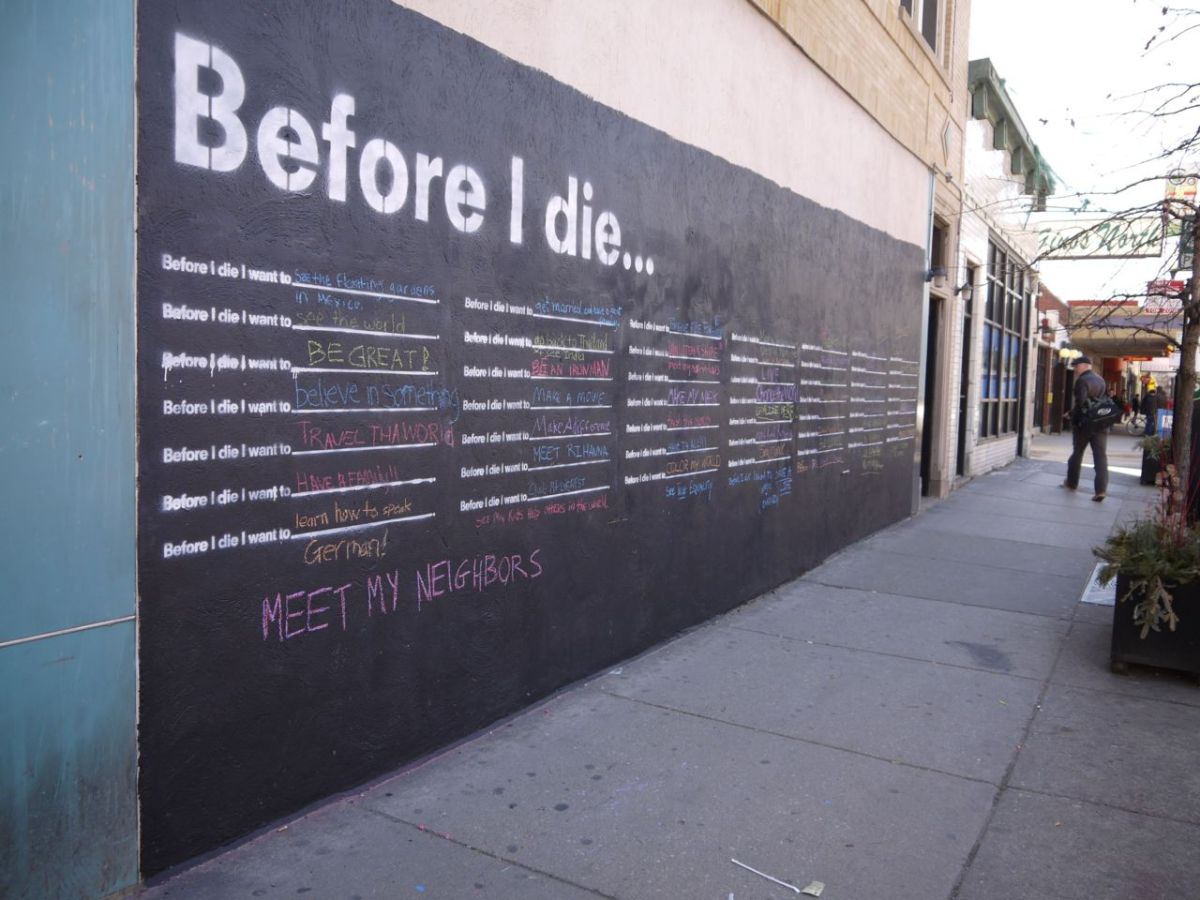 Quite a few cities now have a "Before I Die" wall, but if you find yourself on University Ave, it's worth making a note of one of your dreams (which taking a picture of it).
LA JOLLA COVE [ LA JOLLA ]
La Jolla Cove is a classic. Take a walk by the Children's Pool to see the seals, or head into the La Jolla Contemporary Art museum to check out the latest exhibit. You can see my post about the museum here. All I can say is the cove is an Instagrammers paradise!
SAN DIEGO ZOO SAFARI PARK [ ESCONDIDO ]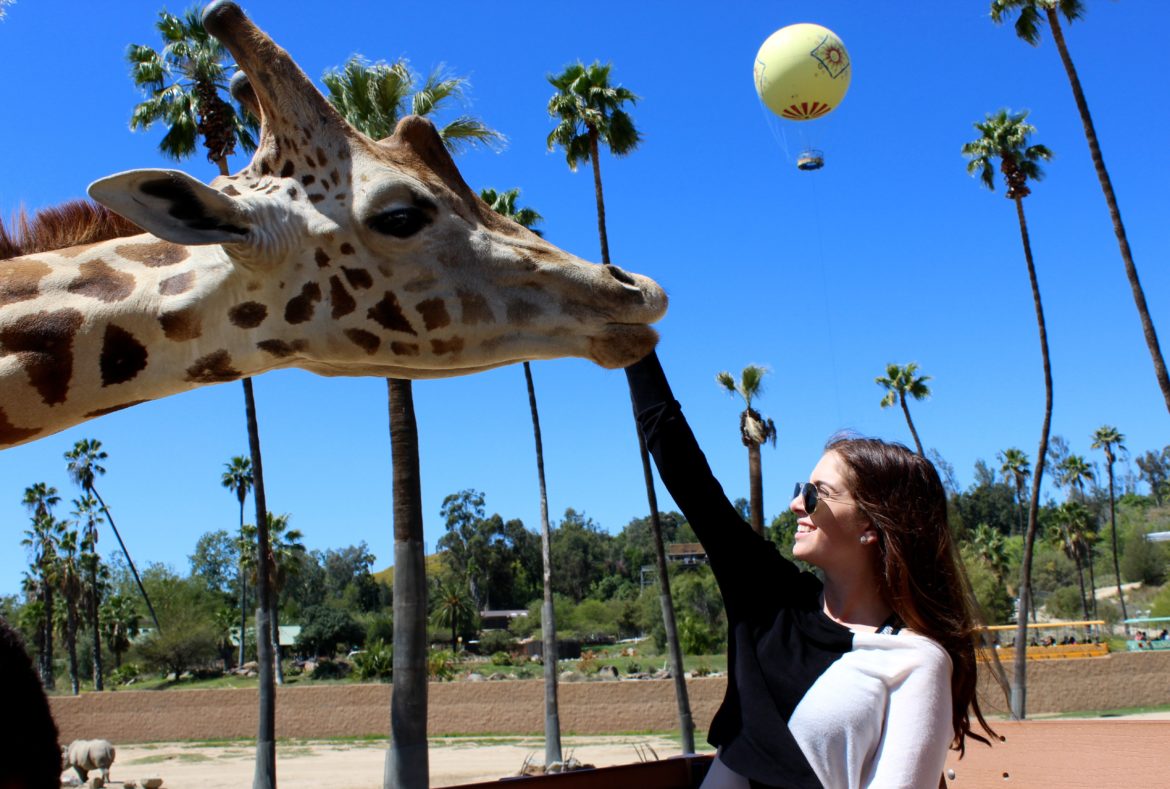 This is the closest you're going to get without actually heading to Africa on a safari. You can see my post about the experience here. Just note: this experience doesn't come cheap – the "Caravan Safari Adventure" costs about $110 per person, on top of the entrance fee. But with those palm trees and blue skies in the backdrop (and the giraffe of course) it's 100% worth it.
ADOBE FALLS [ SDSU AREA]
Note: This short hike is technically illegal, so venture at your own risk. I have mixed feelings about the whole hike to the falls because on one hand, it's kind of cool to see the city meets nature, but on the other hand it's sad that humans have destroyed it. See more pictures from my adventure here.
HO CHI MINH TRAIL [ LA JOLLA ]
This hike is by no means difficult distance wise, but you want to be sure to wear shoes that have some tread so you don't slip in the crevices. You can get lost (not in a bad way) amongst the sand formations. Bring along your GoPro and get some cool shots. Note: the entrance is pretty hard to find so make sure to do your research! You can see my post about the hike here.
SAN DIEGO SUSPENSION BRIDGE [ HILLCREST ]
The San Diego Suspension Bridge (featured here) is hidden in a residential neighborhood on the edge of Hillcrest near the San Diego Zoo. Pro tip: try to visit in the late afternoon or early morning to get a chance to take pictures on the empty bridge and not get hit with too much sunlight.
COMMUNAL COFFEE [ UNIVERSITY AVE ]
I mentioned Communal Coffee in Part 1 of my San Diego guide. No explanation needed as to why your 'gram needs this.
I'll be adding to this list so be sure to check back! What are your favorite spots in San Diego?