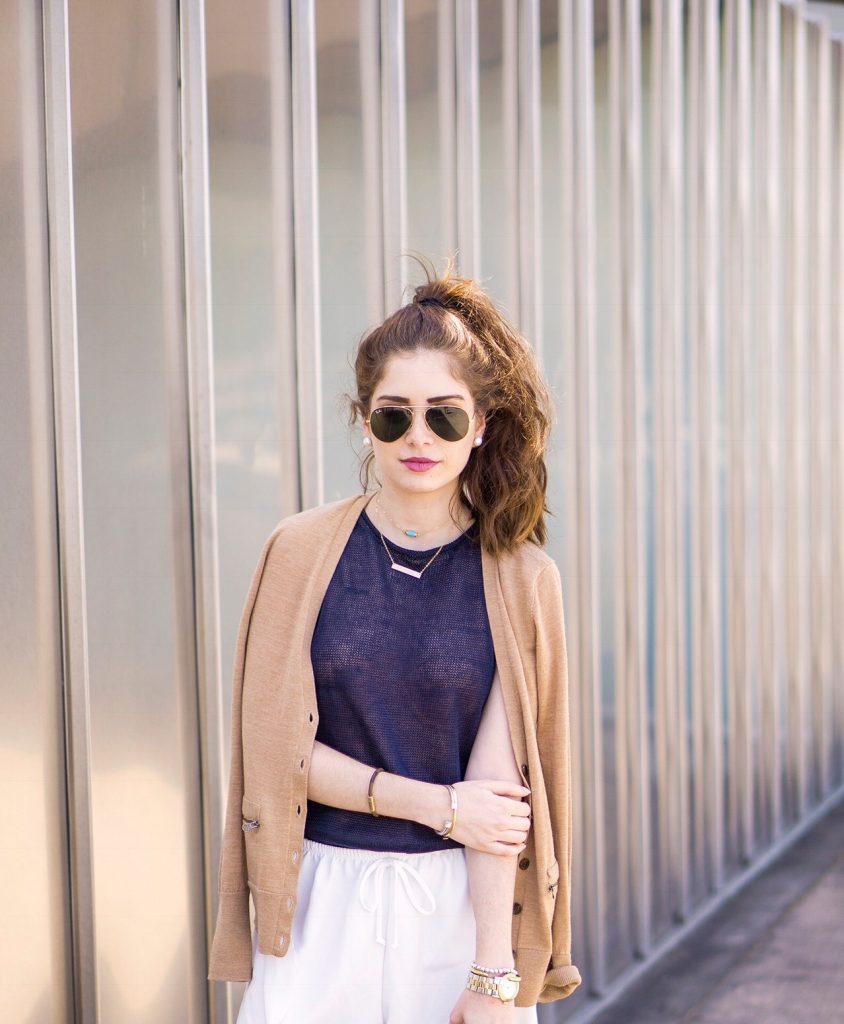 Hi babes,
Reporting live from Munich– we started the first leg of our trip on Sunday, so I'm slowly acclimating to hearing German in the streets and German food! Where else will I be this month? Paris, London, and Dublin. While I've been to Paris and London before, I'm really excited to go back as an adult. I'll be sharing real time photos on my Instagram, and will be posting my city guides once I'm back in the US… In the meantime, I have lots of planned content that I'll be posting along the way – so don't worry – I won't be totally MIA.
I realized that it's been ages since I posted an OOTD. A lot of it has had to do with the fact that I've been wanting to post quality content where I feel that as a reader you can walk away being inspired and having tips for success. But when we had the first sunny day in Seattle last week, which happened to coincide with a girls' trip to Tacoma, I felt like I had to share this summer look.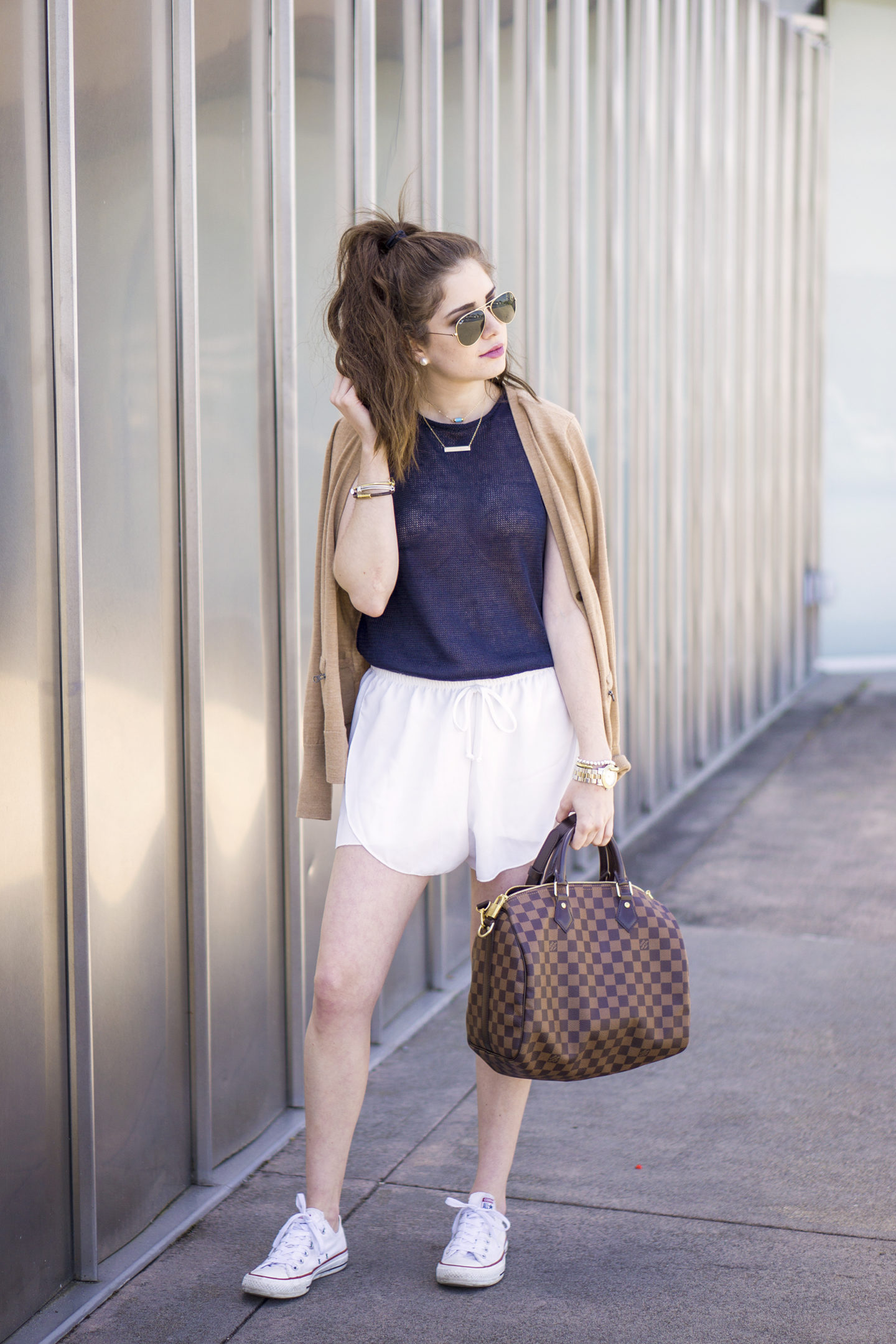 You'll probably be surprised to know that even though I grew up in Southern California where it's basically summer all year around, I've never been a big lover of warm weather. Primarily, it has to do with the fact that I like to keep things classy, and when it's hot out it's hard to put together looks that aren't skimpy AF. Not to mention the fact that it may be 90 degrees outside, but the second you walk inside, due to the AC it might be 60 degrees. That's a lot for a girl to figure out!
The look I'm sharing today is what I'm calling "Country Club Chic." I felt like I was channeling a mix of my mom (who's actually my OG style inspiration), and a vintage tennis player. The shorts and ponytail say tennis, while the bag, sweater, and blouse say mom/ chic. This OOTD felt perfect for popping in and out of stores, and was comfortable for the all day outing.
Two gems I would like to point out are my necklaces and the shorts. Both are from women-run businesses (and you know how much I love supporting the girl tribe).  The necklaces are from The Silver Wren , an Etsy shop owned by Michelle in Scottsdale, Arizona. I'm not sure if you can tell, but the longer necklace has my name engraved on it. I've been obsessed with the personalization trend and have been on the hunt for something dainty but unique to me for a while. AND they're 14K gold filled so the quality element is there.
The shorts are from Jaleh, a local Seattle brand. I love how their mantra is to make "women's clothing wearable and versatile without compromising style." I don't know about you but as much as I love fashion, if it's not comfortable, I avoid it completely! These shorts are perfect for summer, and for festival season.


| Jaleh Shorts c/o | The Silver Wren Necklaces c/o | Louis Vuitton Speedy | Vintage knit top (old, similar) | Banana Republic Sweater (old, similar) | Ray Ban Sunglasses | Converse All Stars |
What is your go-to summer look?