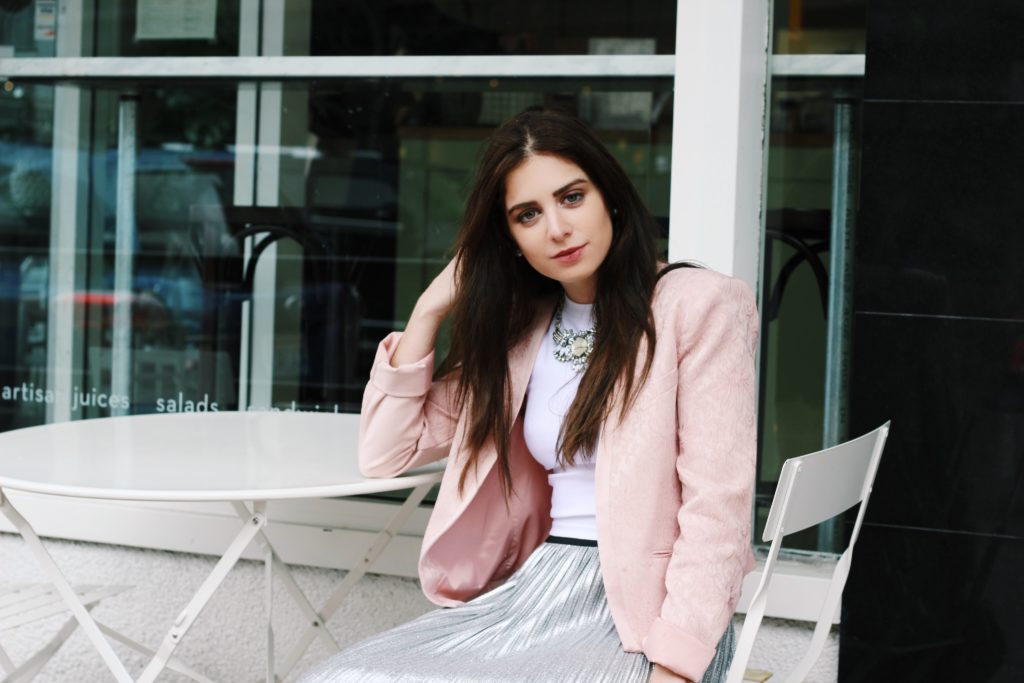 Happy Easter babes! Here in Seattle we had the perfect weather – I'm talking warmest weather of the year so far. I had brunch with the fam and walked around the city. In honor of Easter, I'm sharing a look that feels very "Easter-esque." And to be honest, had I not worn this to the Macy's Bellevue Spring Fashion Event recently I probably would have been wearing it today.
Before the event, I visited Jujubeet Cafe which I have been hearing about for ages. They brag about their acai bowls, and I was so excited to try one. Acai is to San Diego as coffee is to Seattle. Acai bowls are something that have been missing from my life since I moved.
There are a lot of Californians in Seattle, and if you're feeling nostalgic for home, Jujubeet is the place to go. The bright white interior and the healthy options (juices, bowls, sandwiches) were very California. The acai bowls had a lot of fruit and nuts, and I will definitely be going back once the weather warms up.
Lately my fashion mantra has been: "anything but black." Literally, all winter it was "all black everythang." So as soon as the sun started poking out, I took advantage to go with some pastels. What I love about this look is that it is so easy to take it from day to night by just changing out the mules for a pair of heels. I also love that this is one of those cases where even though the blazer and the skirt could be "limelight pieces" on their own, together they just flow. If you don't have a midi-skirt already, you so need one.

| BCBG Blazer (similar) | Aldo clutch (old, similar) | Zaful mules c/o | Rolla Coster silver skirt (similar) | Free People tank |
How was your Easter babes? What are your favorite Spring trends?