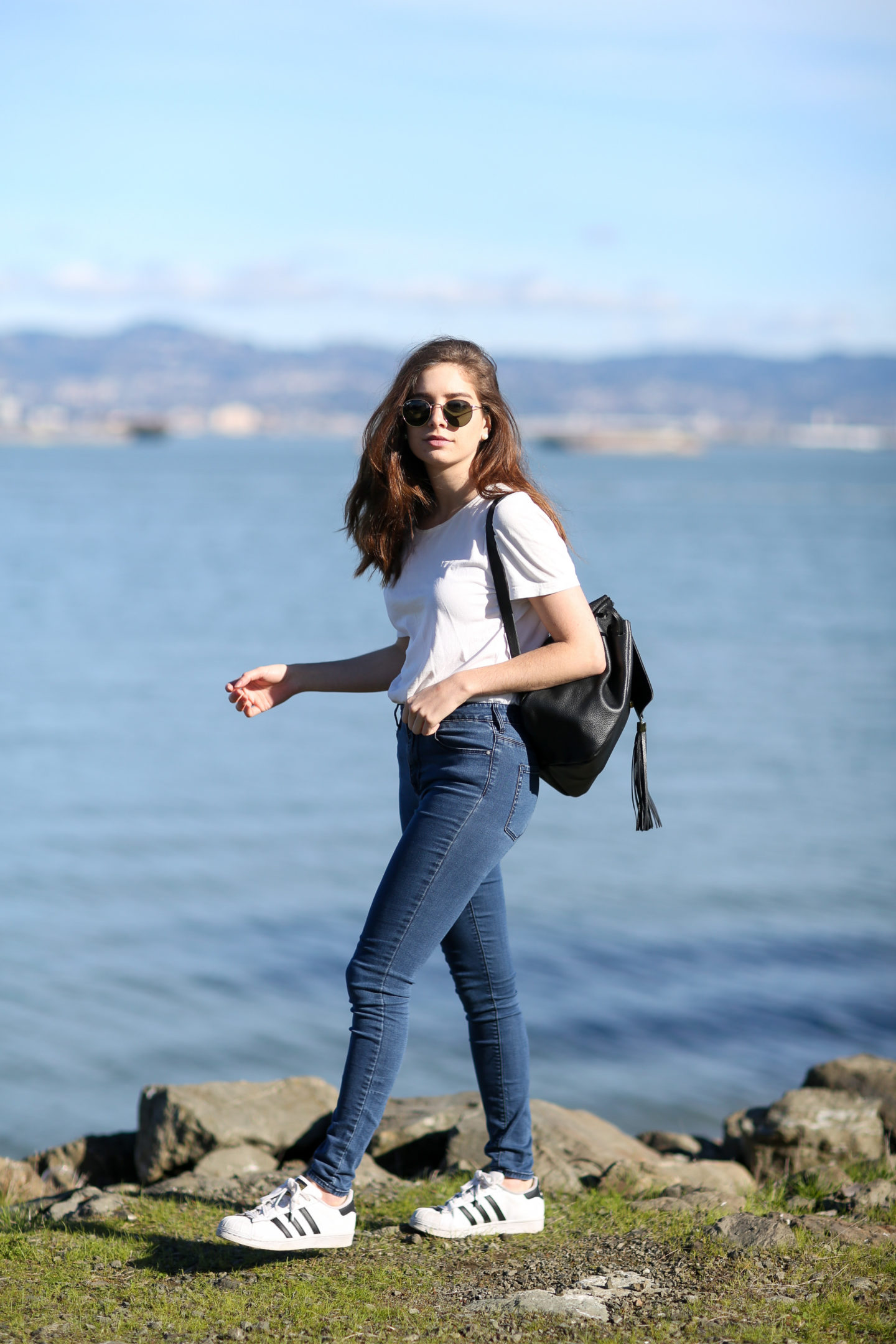 It's been a little while since we got personal over here on P&P. You may have seen the "5 things about me" craze that has taken over Insta-stories. I got nominated by a couple of different people and I felt like it would make the perfect blog post. Without further ado, let's hop into the facts:
1. My close friends call me G. 
Let's start with something small and obvious. If you know me, I can envision you eyerolling right now, like "duh G…." Even though I'm pretty sure my parents picked my name partially for its inability to be shortened, friends have been calling me "G" since high school. All I can say is that it's a pretty rad letter. *insert shrug emoji here*
2. I hate shopping.
I know. I happen to have a 50% fashion blog. But the reality is that going to the mall sucks the life out of me. If you've ever gone shopping with me, you know that within 20 minutes I start to wilt like a week old flower. Which is why I'm extremely lucky that I have my mom (shout out to the fabulous Sicilian woman I can "shrimp") who is style savvy. She either plays the role of my personal stylist, or I spend time raiding the closet she has amassed over the last 20 years.
3. I don't drink alcohol.
To be completely honest, being in my twenty-somethings and not drinking makes life a little difficult since everything seems to revolve the big A. You may very rarely find me with a mimosa (think: my birthday), but other than that, I stick to my iced coffee. PS: no it isn't religious. It's just health choice and a complete disinterest.
4. Palm Trees & Pellegrino is named after growing up in California and my Italian heritage.
Have you ever wondered why I named my blog "Palm Trees & Pellegrino?" My best friend (and the photographer of this post – Michelle Ramey Photography ) and I came up with the title over a long brainstorm sesh one summer. I think Palm Trees & Prada was also a contender. #NotThatBougie. Anyways, I finally settled on palm trees because it is the plant of Southern California. And "Pellegrino" because I love sparkling water and am Italian.
5. I've been traveling since I was 2 months old.
I've been traveling since I was 2 months old and I sincerely believe I was bitten by the travel bug at that point. Since then I've visited 23 countries, and have lived in 4 different cities. A couple of places on my bucket list are Machu Picchu, the Taj Mahal, and Ecuador. But let's be real, my list grows on the daily.