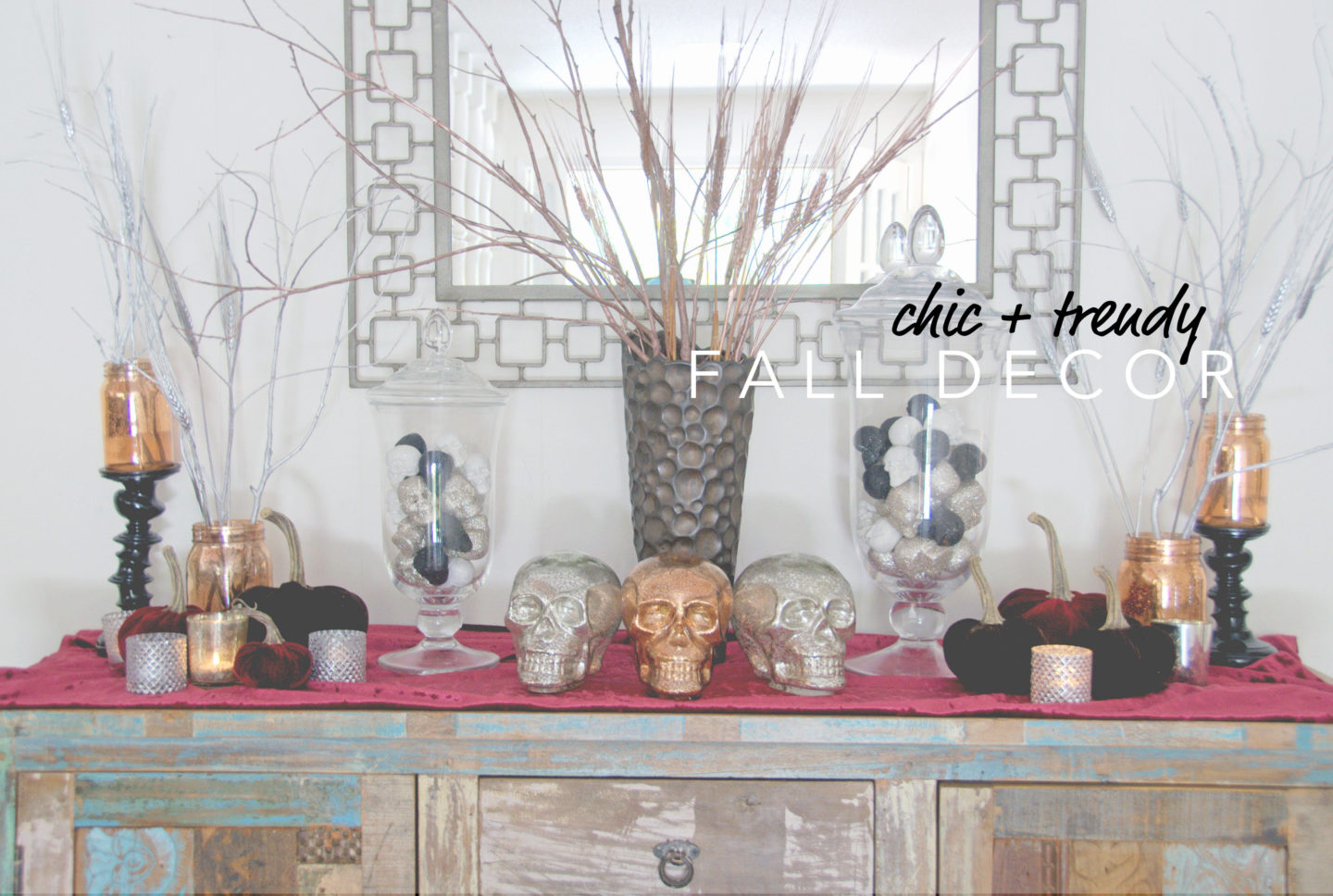 I've been completely drooling over fall decor lately. (Especially since I'm still living out of all the boxes I haven't unpacked in my apartment.) My last decor on a budget post – around throwing a Summer Soiree that you can find here – did SO WELL that I wanted to do something in the same realm for fall.
I've been following Devon and Fela, the fabulous ladies of Sparkle + Toast for a while now and always get inspired. That's why I asked them if they'd be willing to do a guest post on the blog to talk about "chic and trendy fall decor on a budget." FYI – I was seriously ecstatic when they agreed. If you're in the San Diego area, I highly recommend checking them out – whether you're planning an event or just planning to decorate your home. Without further ado… I'll hand the mic over –
It's easy to pull off a stylish and chic look for your home and tabletop this Fall, all while taking it easy on your bank account! You just need to spend a little time getting crafty and know when to splurge and when to save. We absolutely love pulling a seasonal look together that not only transitions into our home with ease, but reflects our personal style and that's inspired by trends while still being unique.
This year we were inspired by a velvet and metallic theme for our Fall entryway table decor. We chose glitter/mercury glass skulls and velvet pumpkins in rich, bold tones as our sources of inspiration. From there, we added a few elements to merge these two styles together: mason jars, votives, and spray painted branches to pair with the skulls, and a burgundy crushed-velvet fabric (a great find on major discount from our local craft store) to compliment the velvet pumpkins.
Our top tips for pulling off a beautiful tabletop or entryway decor that looks expensive, but really isn't:
Keep it simple when it comes to the "characters" or "thematic props."

We chose mercury glass skulls as our spooky Halloween element, and avoided adding additional creatures or figures. It can sometimes be a style challenge to maintain a chic and modern look when there's too many props going on 😉

Choose a color way/scheme using mostly monochromatic tones with one or two pops of color.

Spray paint is your secret weapon!

Seriously, when in doubt, just spray paint it. You can save so much money transforming something you already have but that might  need a fresh new life. Instead of spending a fortune on lots of manufactured stems and branches from the store, we simply collected fallen tree branches from outside, and then just picked up a very inexpensive pack of dried wheat stems from Michael's to add textural elements. We then spray painted them in either a muted rose gold or silver. They look so chic!
Here's a visual of our main components, followed by how we styled it in our own home: (don't forget to check out our links of where to find these items so you can create it for yourself!)