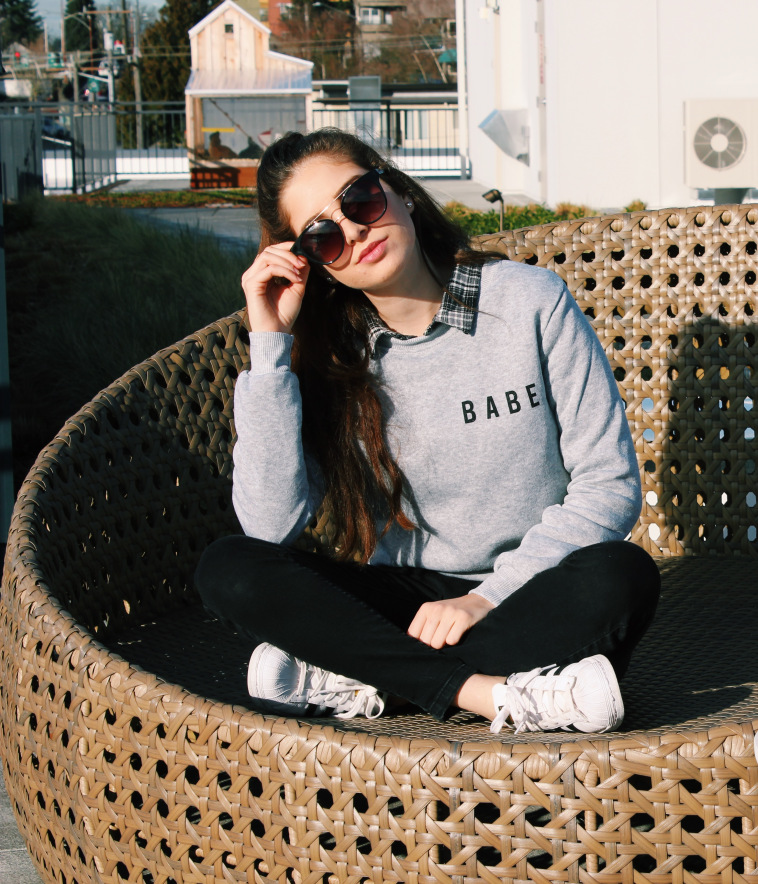 Back in high school, I wore a uniform. Plaid skirt, polo, and sweatshirt. While I was more than happy to leave those days behind me when I hit college, every so often I feel nostalgic for the comfort of that uniform. Today's look had some high school vibes (in a good way). I'm not sure if it's the collar, the Adidas, or my half pony, something about it just brings me back to the good old days,
A few week's ago it hit me that I did not own a single sweatshirt. Like lol what?! And oh so often, I was finding myself getting dressed to run errands and not knowing what to wear. So, I was on the hunt for a sweatshirt that was cozy and chic at the same time. So, thank you Romwe for hooking me up with my new look.
What I love oh so much about this look is that it is so versatile. Class, casual Friday at work, travel, grocery shopping, etc etc. The sweatshirt makes an "I'm confident" statement without being totally in your face. Oh, and by the way… it's on sale for $10.99 right now.  CRAZY right?
| Romwe sweatshirt c/o | Adidas Originals | Leggings | Topshop Sunglasses (similar) | Flannel (similar) |
How would you rock this sweatshirt?