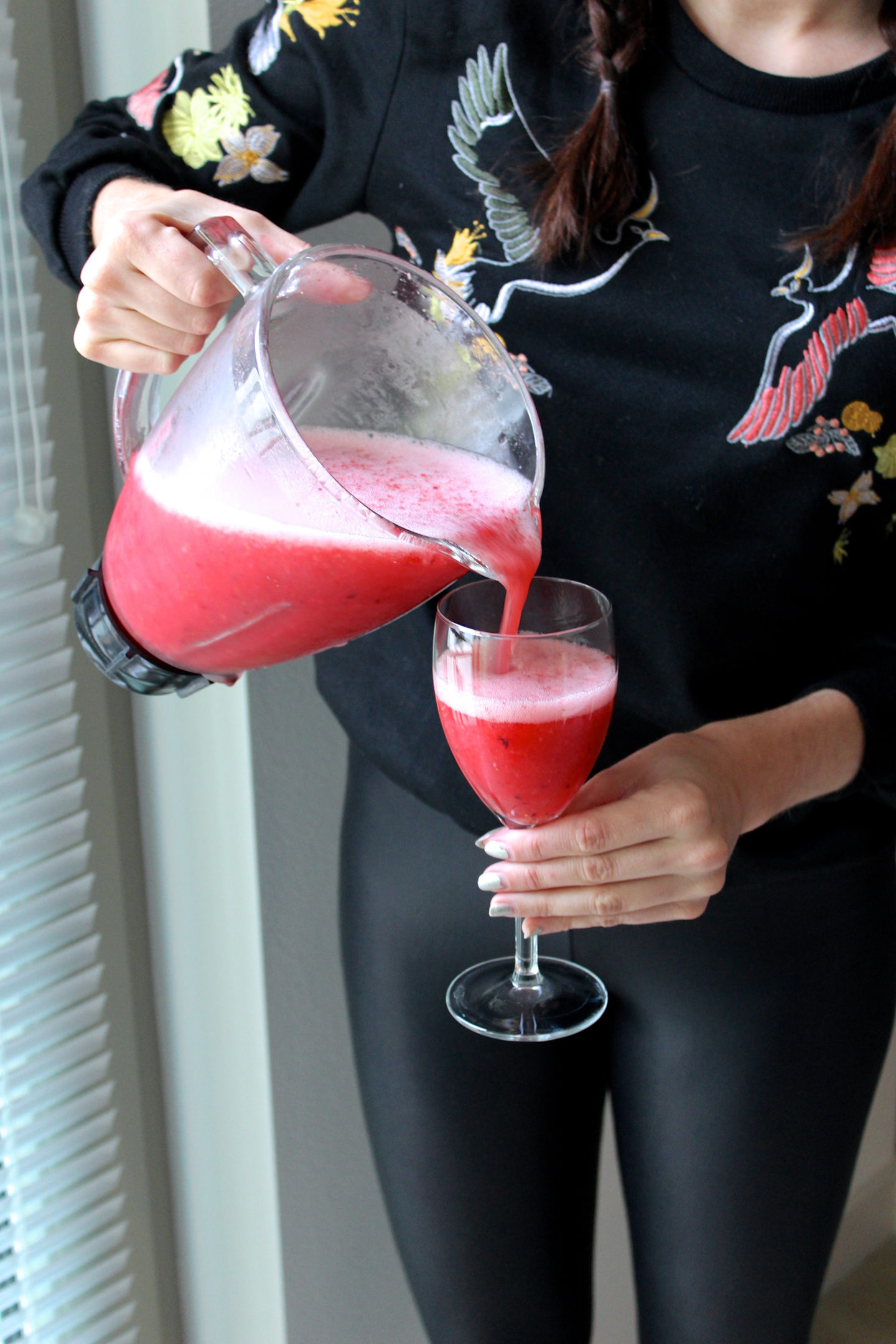 Let me guess? You probably clicked this link because you checked out the real way of making frosé and who has 6 hours to let rosé freeze and then basically another hour to make syrup? (if you're interested in the longer version, you can check out Bon Appetit's version here).
I first discovered frosé last year in New York City at Bar Primi when no one served it or had heard of it. In a short period time the drink as exploded in popularity!
But today we're talking about 5 minute frosé (assuming that your rosé is already chilled) and for under $15 (basically $2.50 / serving).
Here's what you'll need for 4-6 servings:
1 Bottle of Rosé of your choice (chilled)
1-4 cups of ice depending on how much of a "slushy" consistency you want
Frozen strawberries
Frozen raspberries (optional)
¼ cup of white sugar (optional and use to taste)
Blender
Steps:
Step 1: Pour the chilled rosé into the blender
Step 2: Start with 1 cup of ice, a few spoons of sugar and a handful of strawberries and raspberries. Blend until combined and do a taste test. Add sugar and more ice depending on the desired consistency.
And…. Voila! The perfect 5 minute frosé.
Note: We ran out of ice for how many frosés we were making so it turned more into a rosé smoothie than a frosé. But by adding more ice, you will get the slushy consistency.