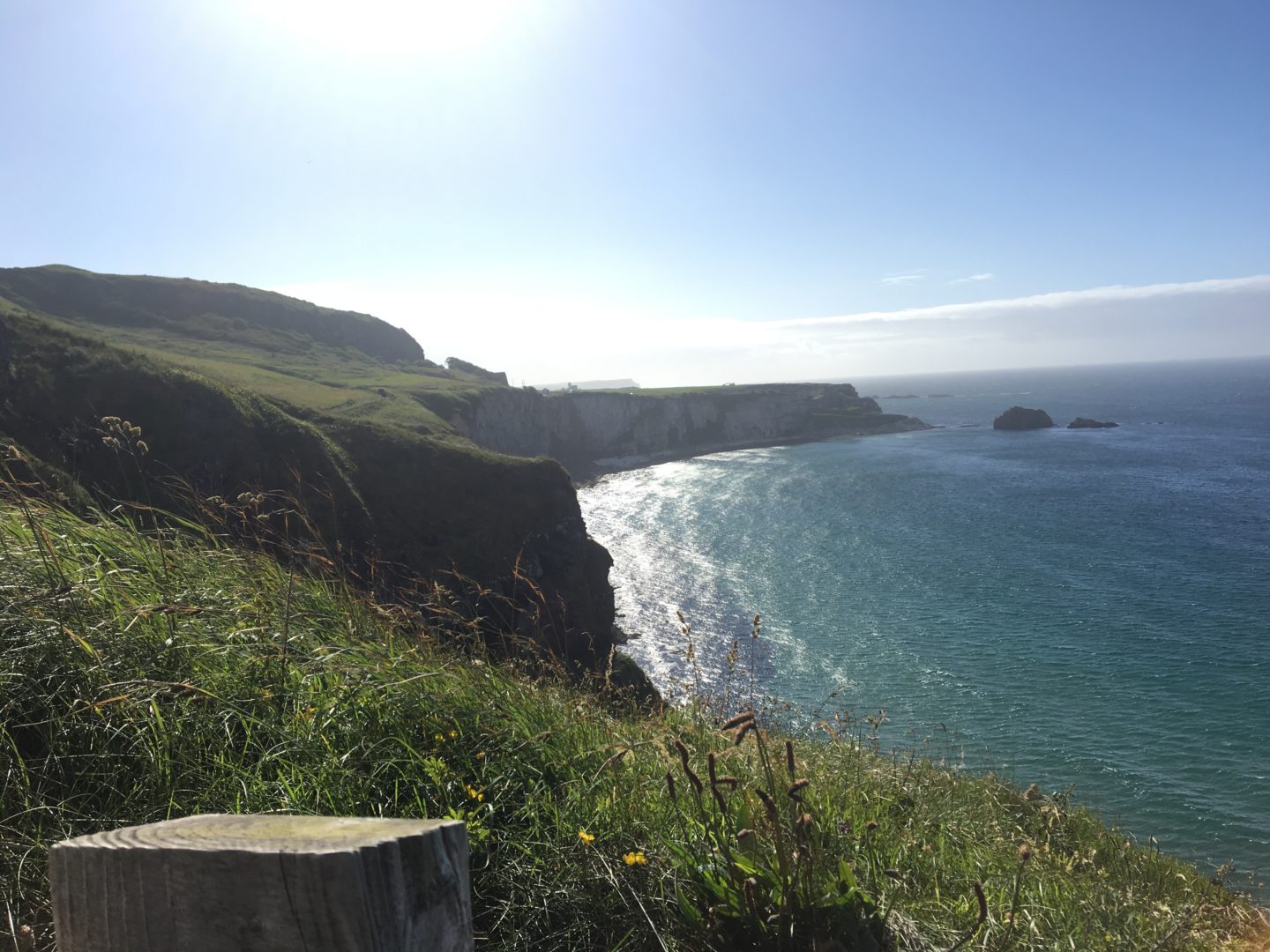 Recently I spent almost a week in Dublin and the surrounding areas. Quite a few people have asked me "How long would you recommend spending in Dublin?" which sparked this guide.
The breakdown: I'll be starting by telling you where to stay, a few of my favorite eateries, and where to shop before moving on to an itinerary for your 4 days.
Where to stay:
Dublin is a pretty walkable city (for the most part). I'd highly recommend finding either an Airbnb or a hotel in the city center which will put you in the heart of restaurants, tourist attractions, and shopping.
Where to eat:
Where to shop:
Brown Thomas – luxury department store
Grafton Street– traditional Irish stores & chain stores
Arnott's – Irish department store
Henry Street – off of O'Connell
Day 1: Hop On Hop Off Dublin
In every new city I visit, I start with the "Hop On Hop Off" tour. It's touristy but is great for getting a lay of the land. Two other benefits specific to Dublin? While walkable, some of the main touristic attractions (think: Guinness Store House) cannot be reached on foot. Also, it rains A LOT. It's nice to be in a covered vehicle instead of walking in the rain.
There are 2 main bus options – World Wide Sightseeing (red) and CityScape (yellow). Be sure to check them both out because the options are slightly different. And be sure to haggle as they'll usually be willing to lower the price by a few euros.
Make a plan for your must-visit stops in Dublin. Try to visit either half of them or most of them (Depending on what you decide for Day 3). A must-visit spots:
Trinity College Tour & Book of Kells
Trinity College "The Volunteers" Mural
Wild deer at Phoenix Park
Guinness Storehouse
Temple Bar
National Botanic Gardens
St. Patrick's Cathedral
Malahide Castle
Day 2: Cliffs of Moher
Again, for the planning the day trips, there are a few options. Be sure to check out prices and look at what each company offers. The buses mentioned above work with day trip companies so you may be able to score a deal. The Cliffs of Moher are about 3 hours East of Dublin via bus.
Attire: It may rain so bring rain jacket or poncho. Don't bring an umbrella because it will ABSOLUTELY get blown away. The Cliffs are extremely windy so be sure to have a hat, jacket and scarf.
At the Cliffs: When you get to the cliffs, the tour will usually give you 2.5-3 hours. While a decent amount of time, it isn't enough to see everything. Start by walking in the direction of the O'Brien's Tower (up to the right), because the view from that side of the cliffs is much better than if you walk towards the left. Paying to go up to the Tower can be skipped in my opinion. Leave the last 45 minutes to walk the other direction as there are more cows on the other side of the cliffs.
Day 3: Howth & Dublin
Day 3 should really depend on how much you accomplished on day 1 in Dublin. The seaside town of Howth (about a 45 minute train ride away and doesn't require an organized tour) is quaint and walkable – I highly recommend the
Marie Louise Tea Room
for a mid-morning or mid-afternoon snack. You could spend half the day here and the rest in Dublin. However, I'd only hit this spot if you have extra time. Otherwise, stick to Dublin.
Day 4: Giant's Causeway & Carrick-a-Rede Rope Bridge
The Giant's Causeway and the Carrick-a-rede rope bridge are about a 3 hour drive north of Dublin. If you like the tour company that you selected for your first day trip, I'd go with them again.
The Giant's Causeway has about 40,000 interlocking basalt columns, the result of an ancient volcanic eruption. It is absolutely unique and a must-visit. But be sure to have a jacket and your walking shoes (as I'd recommend for all of Ireland), as it is a bit of a hike.
I visited the Carrick-a-rede rope bridge near the end of the day where there were fewer people, which I highly recommend doing. However, the sell tickets by the time, so make sure to arrive an hour before you want to actually visit. As you wait take a short drive to the O'Conner's Bar in Ballycastle for a meal (it is SO worth it).
Note: If you have a 5th or 6th day, you should also add Belfast and Cork to your itinerary. I unfortunately was unable to get there but hear that they are must-visits!