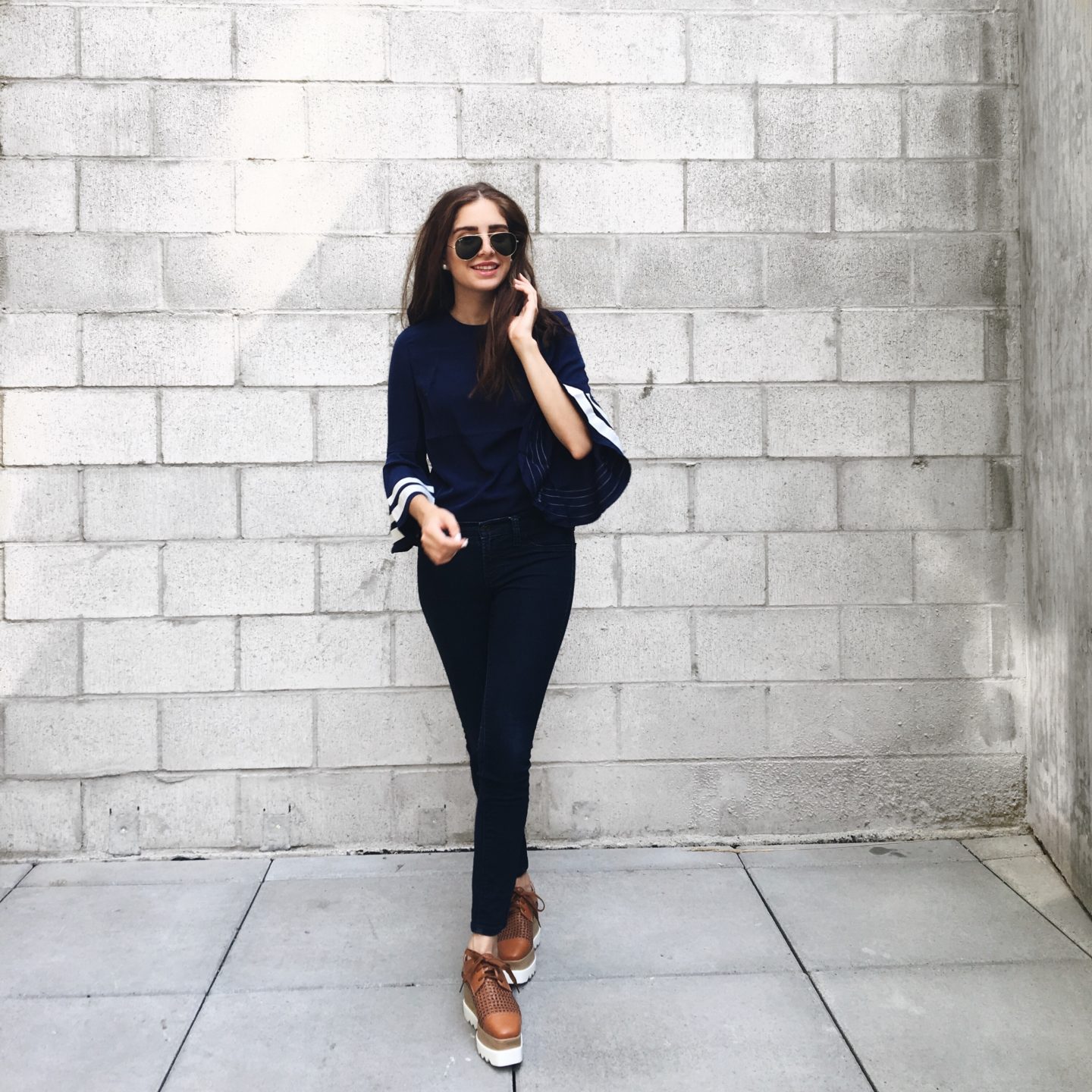 1. Make it memorable
As a marketer at heart, I'd be willing to argue that the way you format your resume not only says a lot about who you are, but can make or break whether or not someone will actually take the time to read it. The goal is to make your life on a page stand out in a stack. Some industries (accounting, law, engineering) are more traditional than others (tech, marketing, design), so be sure to pick a template or create a resume that makes sense with your field.
2. Avoid fluffy buzzwords
"I am a hardworking, motivated, high-achieving person." No, NO, and NOOOO. First of all you sound like a generic, computer generated non-person. And second of all, you should just be all those things. Announcing it on your resume just has the opposite effect. This is one of my favorite articles about buzzwords to avoid and buzzwords recruiters love.
3. Make things easy to read
Font Sizes: My junior year of college I remember having been involved in so many things that I was having trouble keeping everything on one page. I thought the genius solution was to change the font from 12 to 1o pts. Looking back, I think I would have needed a magnifying glass to read everything. Imagine trying to read something that small when you might have spent the last 6 hours looking at other pieces of paper covered in achievements. My rule of thumb is to keep it to 11.5 as the smallest size. You'll be able to fit more on the page, but it's still legible.
Font Styles: Even though you may want to get artsy with the font (that's fine), just make sure that things are legible. In my opinion go artsy with the headers but keep the actual text in a legible font like Times New Roman.
Margins: You NEED margins, so don't think you can get away with writing from edge to edge. You can get away with making it a tad smaller (I personally like .63 on the sides and 1 inch at the top and bottom).
4. It's a highlight reel, not a documentary
I think that resumes are to LinkedIn as Instagram is to Facebook. Basically – Instagram and your resume are the highlight reel of your achievements and what you've been up to. We all hate the person that posts 3-4 pictures at once on Instagram. Facebook is where you can post a whole album of photos. LinkedIn is where you can completely expand on your past work experience, etc.
Keep you resume (and your Instagram) short and sweet! Which leads to the next point…
5. 1 page only
I threw this tip in because while fielding resumes for different organizations, somehow someone would always have a 2 (sometimes 3!) page resume. YOUR RESUME NEEDS TO BE ONE PAGE. (Sorry but the caps was necessary). My dad who has over 30 years of experience in the law field, and so many awards that he could fill up a high school trophy cabinet, manages to keep it to 1 page. If he can do it, so can you. And to help you stay on one page…
6. Recent & Relevant Only
If you're in college: Your high school activities should be wiped clean after year one (max year two). Unless you founded a company or did something crazy cool, your Varsity Team Captain role needs to float into the past. If you're part of the "real world" – your leadership experience in college should dissipate from the resume after year one. Of course any relevant work experience can stay.
Good news is that those leadership roles can live on your LinkedIn 🙂
7. Have 3-5 people proof read it
At this point you've probably spent countless hours working on your resume. And while you might feel that you've scoured for every possible problem, the truth is that you NEED 3-5 people to proof read it. By having more than just you (and maybe 1 other person), it's almost like conducting a focus group. Is the font legible? How do they like the design? Did you have a small typo somewhere?
What are your tips for making a great resume?